Should Your Child Read Graphic Novels?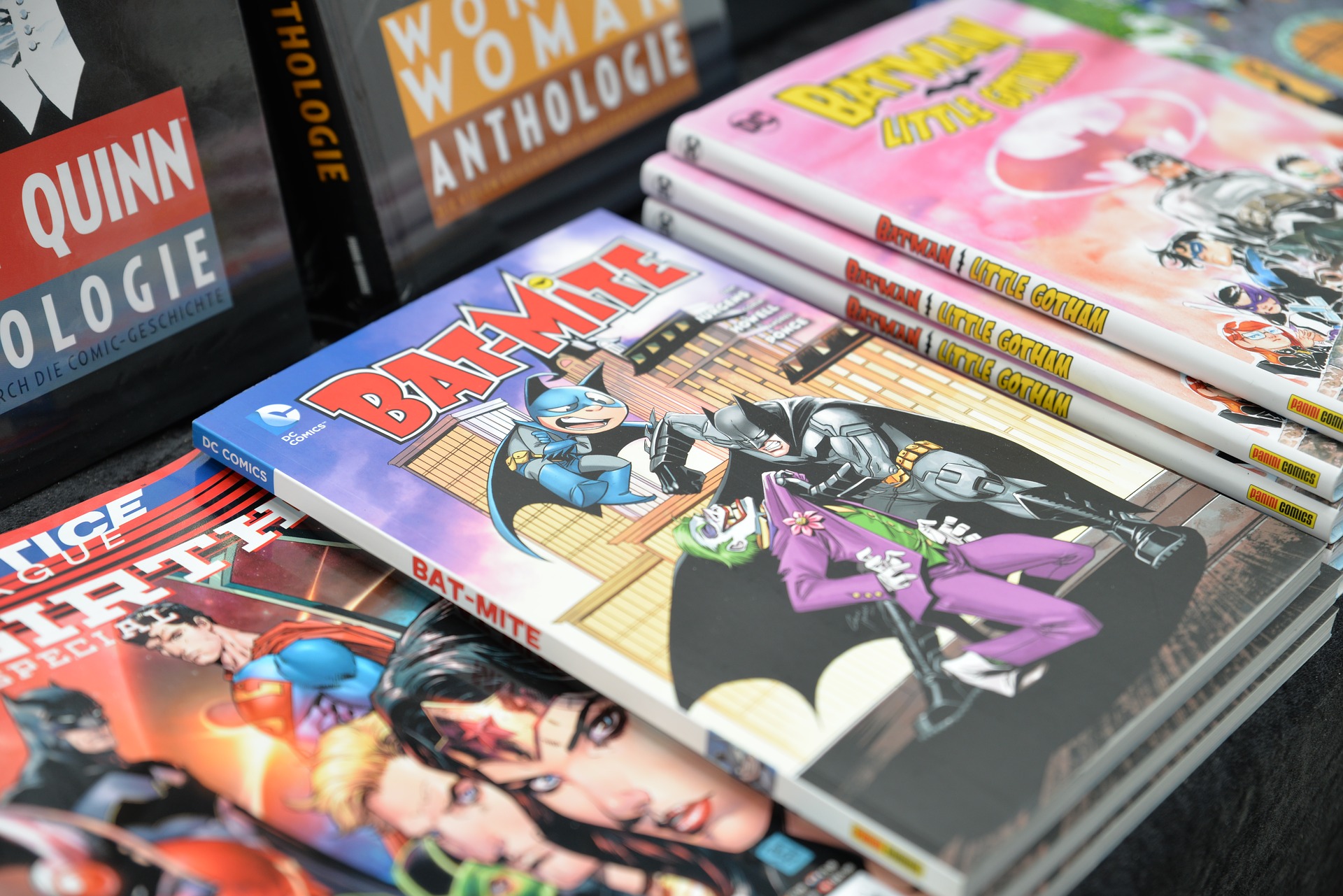 If you are a parent or an educator, you have probably noticed the rapidly increasing popularity of graphic novels. They seem to be everywhere all of a sudden – in full display in popular book stores, at your local library, and, likely, coming home in your child's bag. As a teacher, I can also tell you that they are the most requested and shared books in my classroom library. They are constantly being passed from student to student and often we even have to make a waiting list for many of the different graphic novels. Honestly, I can barely keep up with the demand – which, as a literacy teacher trying to get as many books into the hands and hearts of my students as possible, actually feels like a pretty awesome problem to have. However, with that popularity, I get a lot of questions and concerns from parents about why their child isn't reading a "real" book.
I get it.
There aren't as many words on the pages and we spent all that time building vocabulary, working on sight words, and developing phonological awareness…. Aaaaand now we're letting them read pictures instead.
Talk about mixed messages.
I want to explain why, as a literacy educator, I am celebrating the popularity of graphic novels and picture books amongst my students.
The bottom line: There is so much more to reading a graphic novel than "just looking at the pictures".
Here are some of the main reasons why I love how much my students love graphic novels:
1. Graphic novels are engaging for reluctant readers
When young readers approach a graphic novel, it can appear to have less high stakes involved with it than a chapter book, precisely because it does have fewer words on each page. A lot of the time our most reluctant readers are reluctant due to the risks involved with reading – it's frustrating, hard work that puts them in a perceived place of being judged by everything they can or cannot do. Graphic novels are enticing because they remove some of that risk and allow them to develop an identity as a reader, as well as confidence in their abilities to finish a book.
2. They introduce sophisticated vocabulary
While it's true that there are less words on each page, some graphic novels include a lot of sophisticated vocabulary – often because they need to communicate more with less. Readers still gain exposure and knowledge to sophisticated vocabulary, which will ultimately help them read more challenging texts in the future.
3. They're an excellent gateway book to bigger, better reads
Once kids gain confidence from reading graphic novels, it becomes much easier to introduce more challenging texts to them. Especially since there are so many graphic novels out there, they can really develop a reading identity around which genres and subjects they really enjoy. If they loved the Bad Guys series, introduce them to more books involving humour and adventure – maybe Diary of a Wimpy Kid or anything by Gordon Korman or Tom Gates! If they really dug the Smile or Babysitter's Club series by Raina Telgemeier, get them into some more realistic fiction. Loved the Amulet series? Throw them some more fantasy, like Rick Riordan's Percy Jackson series or the School for Good and Evil. Once they've become avid consumers of graphic novels, you can transition kids to a ton of novels that still include illustrations, but don't have a lot of words on each page, while they continue to build their confidence and identity as a reader. Books like The One and Only Ivan, Geronimo Stilton, Diary of a Wimpy Kid, and Dork Diaries can all be great steps to reading more challenging texts. And if you find something really similar to the graphic novels they've been reading, but they're not ready to read it independently yet, even better! Read it together and really build that positive experience around reading for them!
4. Kids are developing critical thinking and sophisticated comprehension skills
There are actually a lot of higher-order thinking abilities involved in reading a graphic novel. They are still using strategies such as predicting, summarizing, and questioning, but reading graphic novels also involves a lot of inferencing which can be a difficult skill for kids to develop on their own. Particularly in this day and age where we are all being constantly bombarded by images more than words, it is helpful to be developing the skills of a critical consumer of images.
5. They are inviting important conversations and creating safe spaces for kids to relate to universal themes and issues
A lot of the graphic novels currently popular involve themes such as not fitting in, feeling insecure, or having trouble making friends. Since children are already reading them, it provides a space for them to explore these topics and make connections to their own lived experiences – which, ultimately, is the power of being a reader. Access to graphic novels lets them start this process, regardless of their decoding abilities, and provides an opportunity for their caregivers to have conversations with them about what can be some otherwise tricky topics.
Overall, graphic novels still provide rich literacy experiences for their readers. They're still developing the skills and strategies needed for more challenging written texts, while engaging children as readers and thinkers. Graphic novels aren't replacing written novels anymore than poetry replaces prose – it's just a different reading experience.