Hoot Reading to Improve Critical Early Literacy Skills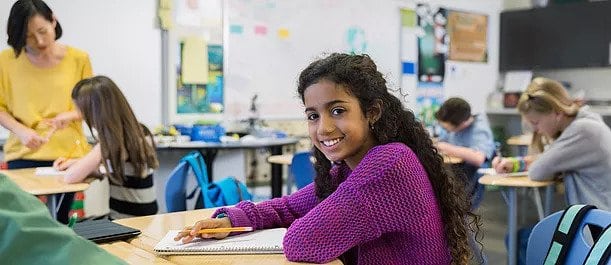 FOR IMMEDIATE RELEASE – Winnipeg, MB, June 18, 2018 – Kindoma is excited to announce the launch of Hoot Reading, the first experience to connect emerging readers with real teachers for live 1:1 guided reading practice over video chat.
"With over 60% of 4th graders not yet proficient in reading, we are in the midst of a literacy crisis," said Dr. Michael Levine, Chief Knowledge Officer at Sesame Workshop and Hoot Reading Advisor.
"Research shows that the best way to improving reading and overall literacy development is through 1:1 personalized interaction between an educator and a student," said Levine. "I'm thrilled to see the evolution of the Hoot platform, which was incubated at The Joan Ganz Cooney Center at Sesame Workshop. I look forward to seeing them help promote engaged and capable readers. Hoot Reading is a great example of how digital technologies can be used to improve critical early literacy skills."
Hoot Reading is an online tutoring service that connects kids with experienced, hand selected teachers to practice reading over video chat. Hoot Reading sessions can be done anywhere, anytime. We offer:
A growing pool of hand-selected classroom classroom teachers who have a focus and passion for early years literacy.

A Library of over 500 high-quality, research-based levelled readers that you will find in classrooms around the world.

Our proprietary, award winning app that is like Skype, but with books.

"Although online tutoring is one of the hottest spaces in EdTech, reading has been sorely overlooked. Using our proprietary technology, we are able to connect kids and teachers to read together in a way that was never before possible," said Carly Shuler, CoFounder and CEO of Hoot Reading.
"This will allow us to bring a personalized learning experience to the masses, which isn't feasible with traditional tutoring. This is a huge opportunity to build an amazing company that uses the power of technology to positively impact a serious social problem," says Shuler.
About Hoot Reading Hoot Reading (www.hootreading.com) is an online tutoring service that connects kids with experienced, hand selected teachers to practice reading over video chat. The technology, which allows for shared reading at a distance, was incubated in a research project at Sesame Workshop (Sesame Street). Hoot Reading was born out of the leading children's video chat company, Kindoma, whose Apps have been featured by Apple in over 150 countries worldwide and have garnered national acclaim, including winning the prestigious Parents Choice Gold Award.
CONTACT
Carly Shuler
Cofounder & COO
carly@hootreading.com