Author Spotlight: Oliver Jeffers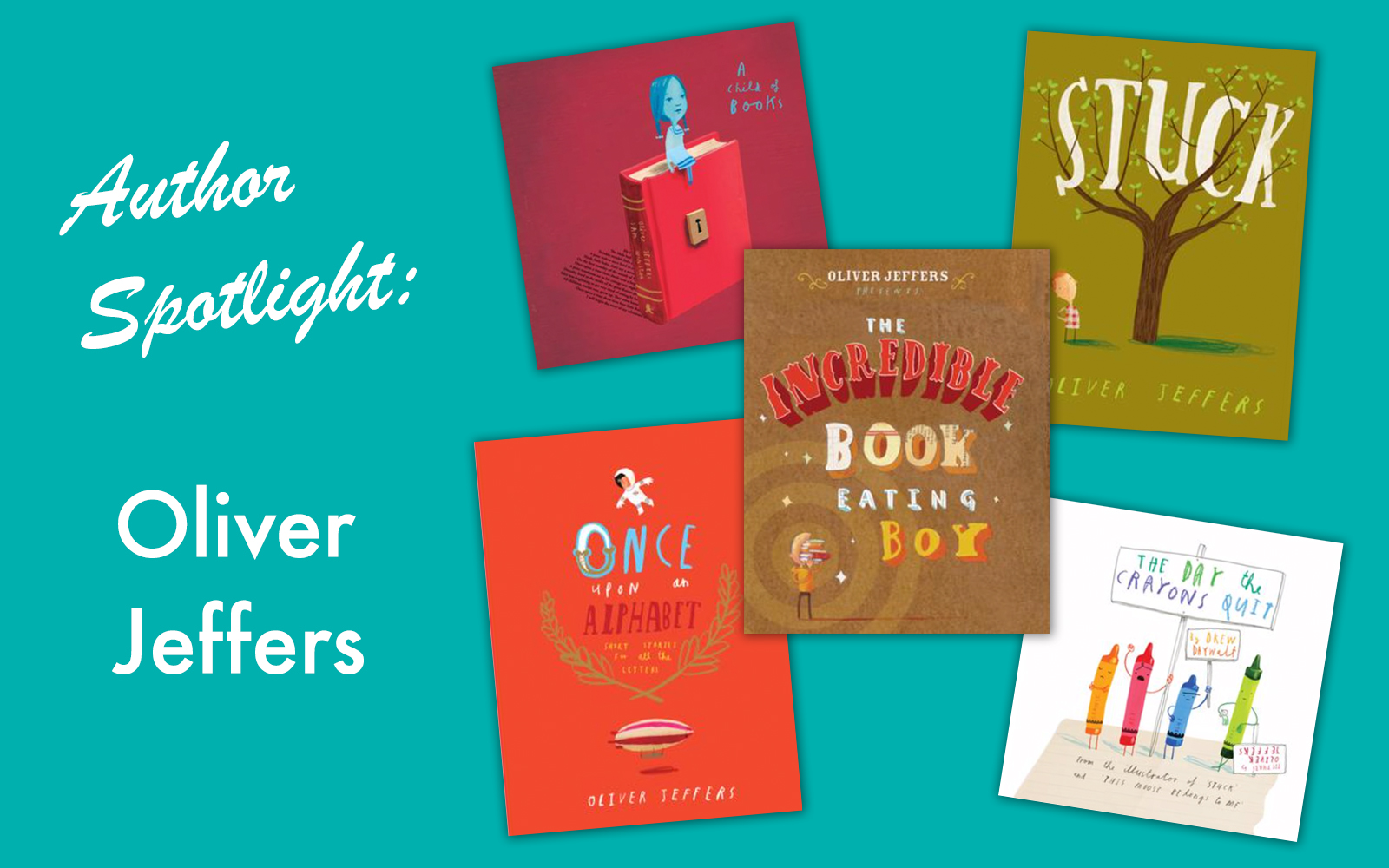 Every generation has its iconic children's authors and illustrators, such as Roald Dahl, Robert Munsch, Maurice Sendak, Eric Carle, Judy Blume, and Julia Donald – to name a few.
For this generation, Oliver Jeffers is someone to be added to that list.
As an adult, whether you're a parent, aunt, uncle, grandparent, or teacher, it can be tricky to find high-quality picture books that offer value and entertainment for both you and your child. In fact, there are few things more painful than a seemingly never-ending children's book that has lost your attention with its unfunny jokes, droning attempts at literary brilliance, and a plot that, well, just isn't that intelligent… when you still have pages to go.
Luckily, we have author-illustrators like Oliver Jeffers that remedy that unhappy situation!
Oliver Jeffers is a multi-award-winning visual artist and author whose passion for storytelling shines through in his books. His stories offer positive, humorous, and accessible life lessons. For example, in his book, "Stuck", the main character, Floyd, tries to solve his problem by repeating the exact same action over and over again, leading to a hilarious string of events and, ultimately, a much bigger (and funnier!) problem. Additionally, his books often offer a celebration of the power of words, books, and stories, such as in "Once Upon an Alphabet", "The Incredible Book Eating Boy" and "A Child of Books".
You might even already recognize Jeffers' work, if you're familiar with the "The Day the Crayons Quit" series. I have seen these particular picture books inspire readers of all ages – from kindergarten, through middle school, to teachers and parents – to laugh at the voices of the small, and under appreciated, crayons.
Overall, as a teacher, I love to recommend Oliver Jeffers' books to anyone and everyone that I can. From a teaching perspective, his work allows for a valuable exploration of literacy concepts, such as letter sounds and word patterns, in a fun and accessible way, while encouraging children to appreciate books and reading. On top of that, there are lessons of character traits, developing empathy, caring for our world and those in it, and problem-solving being readily offered. The writing style also lends to developing valuable comprehension skills, such as making connections, predictions, and inferences. For teaching, Jeffers' books really have it all!
From the perspective of someone who appreciates quality entertainment, these books offer that as well. The artwork is consistently fantastic, with a ton of small details to keep readers and viewers engaged. Moreover, kids tend to ask for these books over and over again, laughing every time you read them, because his quirky characters and storylines make it fun for everyone involved. Overall, Oliver Jeffers' books offer an experience that not only promotes a love of reading, but also helps to create memories of laughter, discussion, and connection – just as a good picture book should.