11 Holiday Books For Kids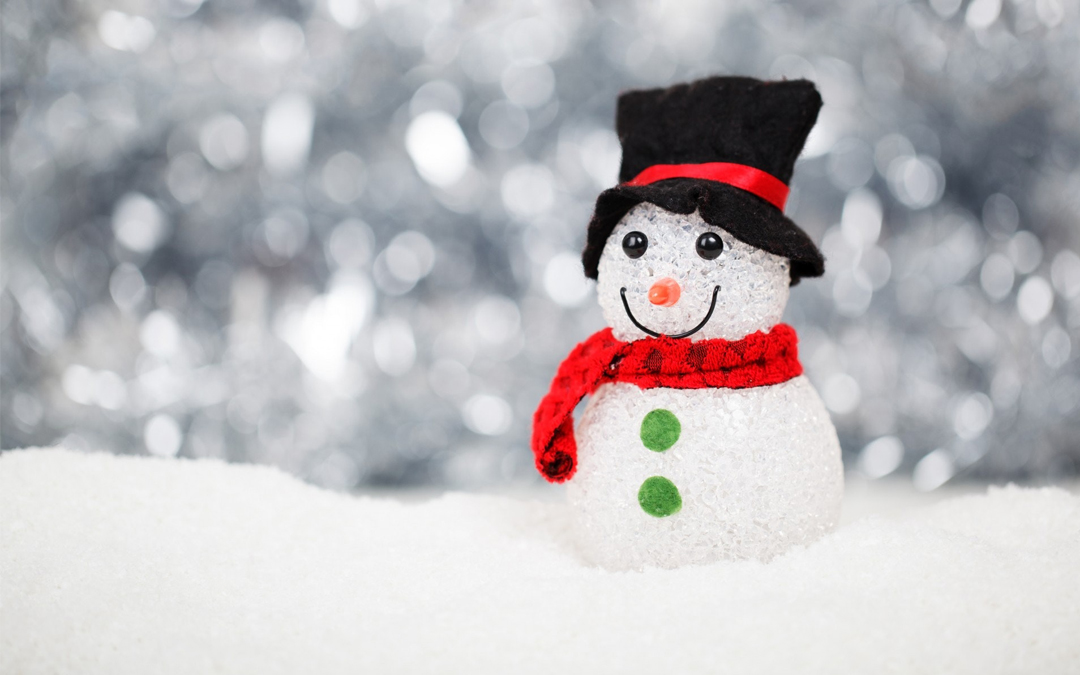 The holiday season is upon us and we're definitely looking forward to all of the treats, festivities, and traditions that this time of year brings. As a teacher, I love the opportunity to learn and share with my students some of the unique ways that different cultures celebrate during this time of year. We've rounded up 11 of our favourite holiday books for kids that cover a variety of holidays celebrated in the winter months, including Hanukkah, the Winter Solstice, HumanLight Day, Las Posadas, Christmas, Kwanzaa, and Chinese New Year. We hope you get a chance to
read one (or all!) of these great books this season
with your kids!
Simon And The Bear, a Hanukkah Tale by Eric Kimmel
This tale of miracles and wonder brings out the important elements of Hanukkah. In this story of a boy lost at sea, we can all find a reason to believe, and a reason to hope, in spite of bad circumstances. Perhaps the most beautiful moment is the story is just before his rescue, when he recounts the "miracles" that happened to him, including the fact that he bought the last ticket on a ship that would sink. Even in the events that most would consider as misfortune, Simon sees hope. For those not familiar with Hanukkah, the final page includes an Author's Note to provide a brief overview of the Jewish holiday.
The Shortest Day, Celebrating The Winter Solstice by Wendy Pfeffer
The Shortest Day recounts the changing of seasons through three different lenses. First, it illustrates the changes we see today, the scientific reasons for the shortened amount of daylight, as well as the historical understandings and celebrations surrounding winter solstice. The second half of the book contains "Solstice Facts" about the earth's rotation, the two annual solstices, as well as the two equinoxes that occur. Also included, are activities to conduct on the shortest day, and new ideas for a winter solstice party. This book provides an excellent overview for those curious about winter solstice and a great opportunity to dive deeper into this unique day of the year.
The Tomten by Astrid Lindgren
This 1979 poem adaptation, (originally written by Viktor Rydberg) intertwines the predictable patterns of winter nights with the magical touch of beloved author Astrid Lindgren. The Tomten is a small gnome-like creature who comforts the farm animals at night during the most brutal winter weather, checks on the humans, and reminds everyone that winter comes and winter goes. Summer comes and summer goes. The Tomten creates a lyrical rhythm that children will find comforting and predictable. The beautiful illustrations of Harald Wiberg bring to life the imaginings of a Swedish farm and the ever elusive Tomten.
Arctic Lights, Arctic Nights by Debbie S. Miller
Describing the 21st day of each month, over the course of one year, author Debbie Miller goes beyond a simple tabulation of the temperature, along with sunrise and sunset. Miller chronicles the happenings of nature, animals, and even humans who reside near Fairbanks, Alaska. The journey begins with a moose on summer solstice and winds its way to sandhill cranes and the autumn equinox. Next, she carries readers to the winter solstice where people bundle up to celebrate nature's holiday – the northern lights that dance across the icy sky. From there, Miller takes readers through the spring equinox and back to summer solstice. A glossary completes the trip providing definitions for all those young science buffs who want to learn more that they can share with others as the shadows shorten and winter comes to visit.
Josefina's Surprise: A Christmas Story From The American Girls Collection
This story is about Josefina and the first Las Posadas she celebrates after her mama has died. It is a poignant tale of sisterhood and the importance of family and spiritual traditions. The story centers on a special doll that has been handed down between sisters when they turn eight. But due to her mother's death, Josefina never received the doll when she turned eight. She and her sister Clara feel strongly that the doll connects them to their mother and it becomes an item that divides them. In time, Josefina learns that there are intangible gifts that connect her to her mother and even the generations before her. These gifts come through the passing down of heritage, skills, culture, and shared activities. This book uses a number of Spanish words and provides a glossary to help readers. The book also provides a deeper understanding of the religious holiday, Las Posadas, that is celebrated by Latin American cultures.
It's Kwanzaa Time! by Linda and Clay Goss
This beautiful book draws upon the artwork of eight different artists to share the messages and principles of the seven days of Kwanzaa. The relatively new holiday (1966) celebrates African heritage, festivals, and customs, and begins annually on December 26, ending on January 1, after seven symbolic days.
In this highly informational book, each day is celebrated with song and a special story representing the principle of the day. Songs, recipes, games, and crafts are also provided to foster an engaging week of Kwanzaa.
How to Catch Santa by Jean Reagan
Has there ever been a Christmas Eve when a child didn't try to get a peek at Santa? Probably not. With the help of this humorous book, every child has a better chance of luring Santa into view. Not only are there several funny ideas to trap Santa, there are the corresponding supply lists, a reminder to be patient, and a reminder to also release Santa quickly because he is certainly a busy man! This enjoyable book will bring many smiles and laughs leading up to Christmas Day.
On Christmas Eve by Liz Rosenberg
Of all the books I've mentioned in this post, I was most deeply enamoured with the watercolor illustrations in this book, painted by artist John Clapp. The translucent and textured images, dashing across 3-panel paintings and two-page layouts, bring to life a lonely Christmas Eve in a roadside motel, with a broken vacancy sign. In this delightful book, the magic of Christmas transforms even the most humble gifts into treasure when they're left for Santa Claus.
Happy New Year! by Demi
As you leap past January 1st, look forward and plan to set aside time to celebrate the Chinese New Year, which is determined by the Chinese lunar calendar. This year, it is celebrated on January 25th (over a 15 day period) with feasts, dragon dances, lantern festivals, lion dances, and other festivities. This fun and informative book describes the animal zodiac and common phrases for good health and prosperity in the coming year. Happy New Year! also provides an overview of all you'll need to know in order to celebrate – food, fireworks, prayer, dances, lanterns, plants, and gifts. Kung-hsi fa-ts'ai (Best wishes for great wealth and prosperity!).
The Peace Book, The Kindness Book, and The Earth Book by Todd Parr
New York Times bestselling author, Todd Parr is well known for his cheerful illustrations, bright colors, and messages of tolerance and love. These three books make a perfect option for HumanLight Day, celebrated annually on December 23rd. Each of Parr's books reminds us that we can always choose kindness, that caring and acceptance can change the world, and that we can use even small ways to take care of our Earth. While these books are perfect at any time of year, they embody the values of Humanism perfectly, calling out for each of us to commit to peace, social justice, empathy, service, and altruism.
We Three Kings by Gennady Spirit
Spirit beautifully illustrates this classic Christmas song about the long journey made more than two thousand years ago, on a quest to see a small baby whose life will alter the world. The familiar song comes to life with the detailed imagery in the style of Dutch Realism (think of Rembrandt) and will have you humming along in no time. This classic will inspire children to search for the smallest detail on a camel's saddle or angel's wings.
The weather may be chilly outside, but there's not much better than cuddling up on a chilly winter day with a good
book
. What's your favourite holiday book? Let us know in the comments below so we can add it to our list for next year!
Wishing you all a wonderful holiday season!