Winnipeg Start-up, Hoot Reading, Wins Prestigious Award of Excellence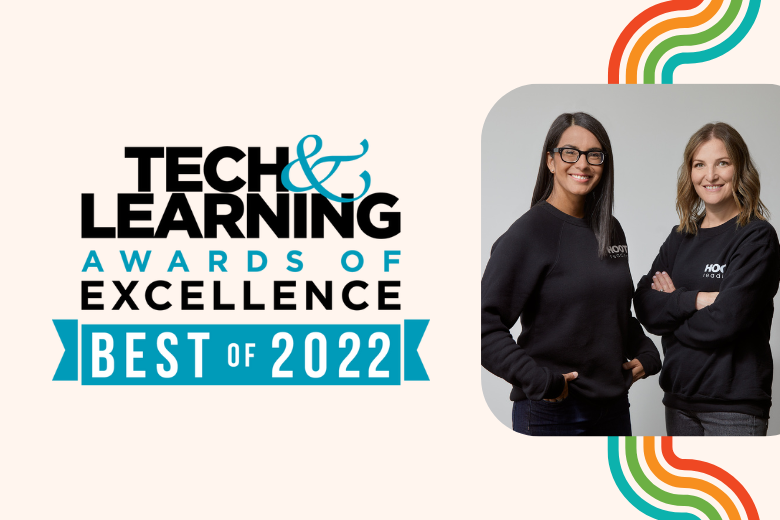 Hoot Reading is thrilled to announce that it has been honoured with an Award of Excellence for their Primary Education product, Hoot For Schools, by Tech & Learning. This prestigious award represents the highest approval rating - based on evaluation by educators using education technology every day.
Since 1980, Tech & Learning has covered the tools and ideas that transform education. Their Back To School Awards of Excellence were created to help school districts across the globe discover the most impressive EdTech solutions to support their work. Hundreds of EdTech companies apply for this coveted award. Each solution is judged by educators on their versatility, compatibility, value, and ability to help schools solve challenges.
As a trusted expert in online literacy tutoring, Hoot Reading solves key school district challenges such as:
Strengthening reading skills for elementary school students through evidence-based literacy instruction;
Improving equitable access to teachers by connecting students with qualified teachers to participate in 1:1 reading lessons; and
Supporting classroom teachers and school district staff by providing vital reading, assessment, and data analysis supports.
The Back to School 2022 Award of Excellence adds to the many accolades that Hoot Reading has received including the Brain Child Tillywig Toy Award, Academics Choice Smart Book Award Winner, and the Parents Choice Gold Award. These awards further demonstrate how parents, educators, and school district staff love Hoot Reading's evidence-based literacy tutoring.
"We saw amazing growth among our students - one of our students improved an entire grade level!" -Teacher, Jasper Elementary
How a small Winnipeg tech start-up grew to be the leading expert in online literacy education
Hoot Reading, the leader in online literacy tutoring services, was founded in Winnipeg by two mothers - Carly Shuler and Maya Kotecha. Started in 2018, the company was built with a mission to change children's lives through literacy.
"We believe that helping a child become proficient at reading unlocks their potential and every child deserves that opportunity." - Shuler and Kotecha
Shuler has spent the past two decades working at the intersection of media and education. From a Masters of Education at Harvard to working for the world's most innovative education think-tank, Sesame Workshop, she brings to Hoot Reading a deep expertise in transforming education. This expertise has translated into the leading online tutoring service providing 1:1, evidence-based literacy instruction with qualified teachers l. Kotecha on the other hand is known for her ability to manage high growth technology companies and scale them in global markets. As a Senior Executive at 24-7 Intouch, Kotecha, led successful strategic corporate initiatives in sales, HR, operations and marketing.
By combining Shuler's expertise in education and Kotecha's operational excellence, the Co-Founders quickly scaled the start-up to improve reading skills for students across North America. Today, the growing social enterprise has a team of 50, a network of over 500 teachers and a number of large enterprise and school district clients. Most importantly, they have helped tens of thousands of children develop the foundational reading skills they need to reach their full potential.