Hoot Reading Awarded Tillywig Brain Child Award
Winnipeg, MB (March 7, 2019) — Online tutoring company, Hoot Reading, has been awarded a Tillywig Toy & Media Awards, 2019 Brain Child Award. The Brain Child Award recognizes exciting products or services that nurture the intellectual or emotional development of children.
"We are so excited to be awarded the Tillywig 2019 Brain Child Award," said Maya Kotecha, Co-Founder and COO, Hoot Reading. "We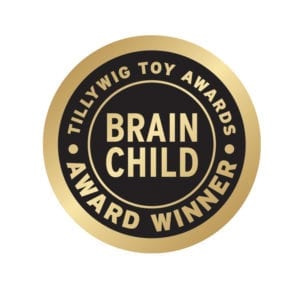 pride ourselves on creating a unique learning experience that emphasizes focused, teacher driven learning, but also keeps the process engaging and fun for each student. It's a wonderful feeling to be recognized for a service and cause that we are so passionate about."
"The ease with which parents can schedule and kids participate in Hoot Reading's one-on-one online tutoring sessions makes for an invaluable educational resource that costs only a fraction of what most traditional tutors charge," said Dan Levy, Program Director, Tillywig Toy & Media Awards. "And with Hoot Reading's highly trained teachers as tutors, moms and dads can rest assured that their child is in good hands."
Tillywig's mission is to provide retail buyers, news media, parents, and consumers with product information and reviews of superior children's products available in today's marketplace.
Their process involves evaluating applicants for ease of use, replay value, quality and appearance, social interaction and fun, creativity, and the impact on thought processes and motor skills. The full list of winners can be found online at www.tillywig.com/award-winners/.
About Hoot Reading
Hoot Reading is an online reading tutoring service that connects kids with experienced, hand-selected teachers, to practice reading over a proprietary video chat App, which was designed based on a research project at Sesame Workshop (the creators of Sesame Street). Through the use of personalized and engaging sessions, and a carefully curated library of over 500 high-quality levelled texts, Hoot Reading aims to inspire young readers to stay engaged and focused on increasing comprehension and fluency, all the while instilling a life-long love to read. For a fraction of the cost of a traditional tutor, students get private reading sessions with real teachers, all from the convenience of their own home.
Visit www.hootreading.com to learn more.
About the Tillywig Toy & Media Awards Program
The Tillywig Toy & Media Awards program, now in its eleventh year, is the brainchild of former board and card game designer and manufacturer Dan Levy. Upon selling the IP rights to his flagship product, Ruckus Card Game, Dan founded Tillywig as a means of using the expertise he had acquired during his 10 years as product designer, marketer and focus group moderator to get the word out about the finest children's products and services available in today's marketplace.
Learn more at www.tillywig.com.
Media Contact
Alyssa Pitura
Senior Manager of Marketing
Hoot Reading
alyssa@hootreading.com
###