Reading Time! Daily Activities to do at Home During Social Distancing – Part 1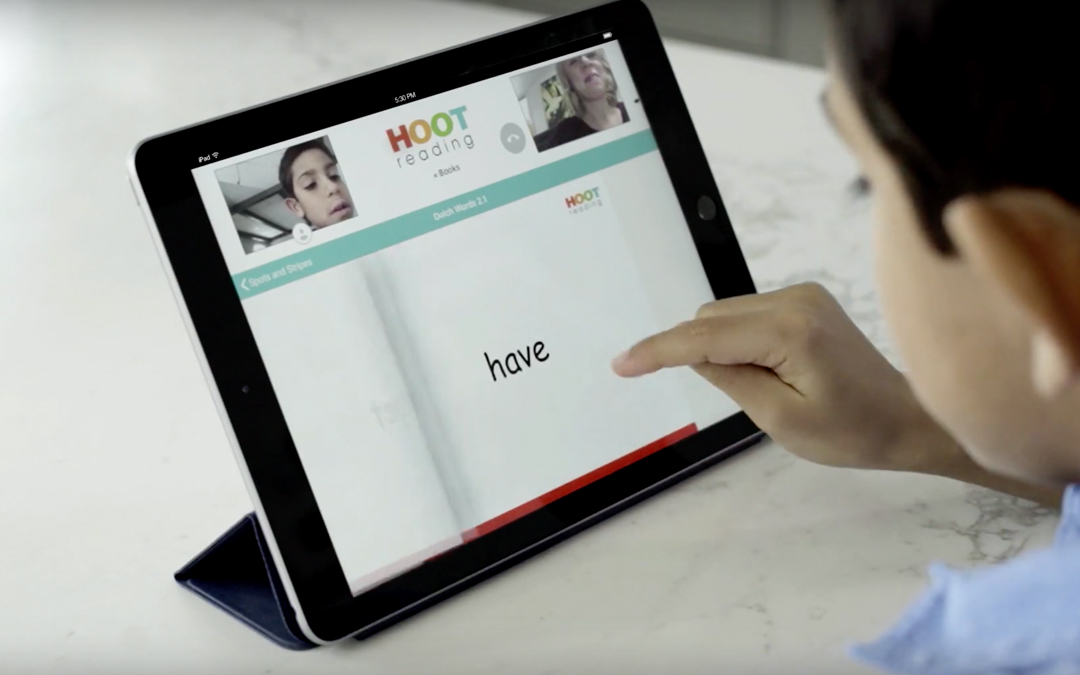 If your school is unable to provide lessons for your child during social distancing, or if you want to extend the materials being sent home, here are ways to keep their reading going strong. If you haven't already, try a free Hoot lesson too! Many parents find that having a qualified Hoot teacher removes a burden off of the parent-child relationship.
Daily Activities:
Work on sight words (10+ minutes)

Read 1+ fiction item daily (20+ minutes reading time)

Read 1+ nonfiction item daily (20+ minutes reading time)

Review any new vocabulary (10+ minutes)

Discuss the material (10-15 minutes per book)

Activity Time – have your child extend their learning by creating something related to what they've learned (30+ minutes per book)

Integrate more literacy games into your weekly family fun (15+ min, 2-3x per week)

Read aloud at bedtime! (20 minutes daily)
Sight Words
(10+ minutes)
Whether your child's teacher uses "Fry Words" or "Dolch Words" you simply need to know that these are lists of 'high frequency' words. That is, the most commonly used words in the English language. The goal of knowing sight words is that they become instantly recognizable to your child to help them read with fluency. Note that sight words do not help with teaching phonics, which is beneficial for decoding new, more complex words.
Dolch English sight words can be found here for all grade levels or if you just want your child's grade simply type the following into your browser: Dolch words by grade.
If you are currently enrolled in Hoot, Dolch lists are in the app for you already. They are ordered by number Dolch 1.1, 1.2, 2.1, 2.2, and so on. Organize the view of "books" by "Other" and they should appear in order.
Activities:
1) Review sight words daily. Incorporate up to 3-5 new words each week depending on how your child is doing with the new words.
2) Have your student write down their sight words in a grid. Number each column in the grid at the bottom 1 through 6. Using a dice, have the student read all the sight words in the corresponding numbered column. If they roll a 3, they should read all sight words in column 3 aloud. If they miss a word, help them by reading it aloud or giving them prompts to identify the sounds and decode the word.
3) Place a sheet of plastic wrap over the pages of your child's book and let them use a washable marker to "highlight" their sight words on the page. Rinse and repeat!
4) Sometimes sight words are homophone/homonym/heteronyms. Ask your child to use these words in a sentence to make sure they have the correct meaning associated with the word or to expand their vocabulary. Words that fall into these categories include:
bark (the sound of a dog) and bark (the skin of a tree)

bow (the front of a ship) and bow (a ranged weapon)

to, too, two

read, red

there, their, they're

ate, eight

desert (to abandon) and desert (arid region)

tear (to rip) and tear (a drop of moisture formed in one eye)
5) Make a memory game by writing a sight word on one side of an index card. Make two cards for each sight word. On your turn, flip two cards and see if you can make a match. The person with the most matches at the end wins the game!
Stay tuned for the next blog, where we'll share ideas, activities, and questions to go along with non-fiction and fiction reading!
Click here

to learn more about Hoot Reading's special plans (at discounted rates) to help during this period of school closures.