CTV Winnipeg Taps Hoot Reading for Back to School Tips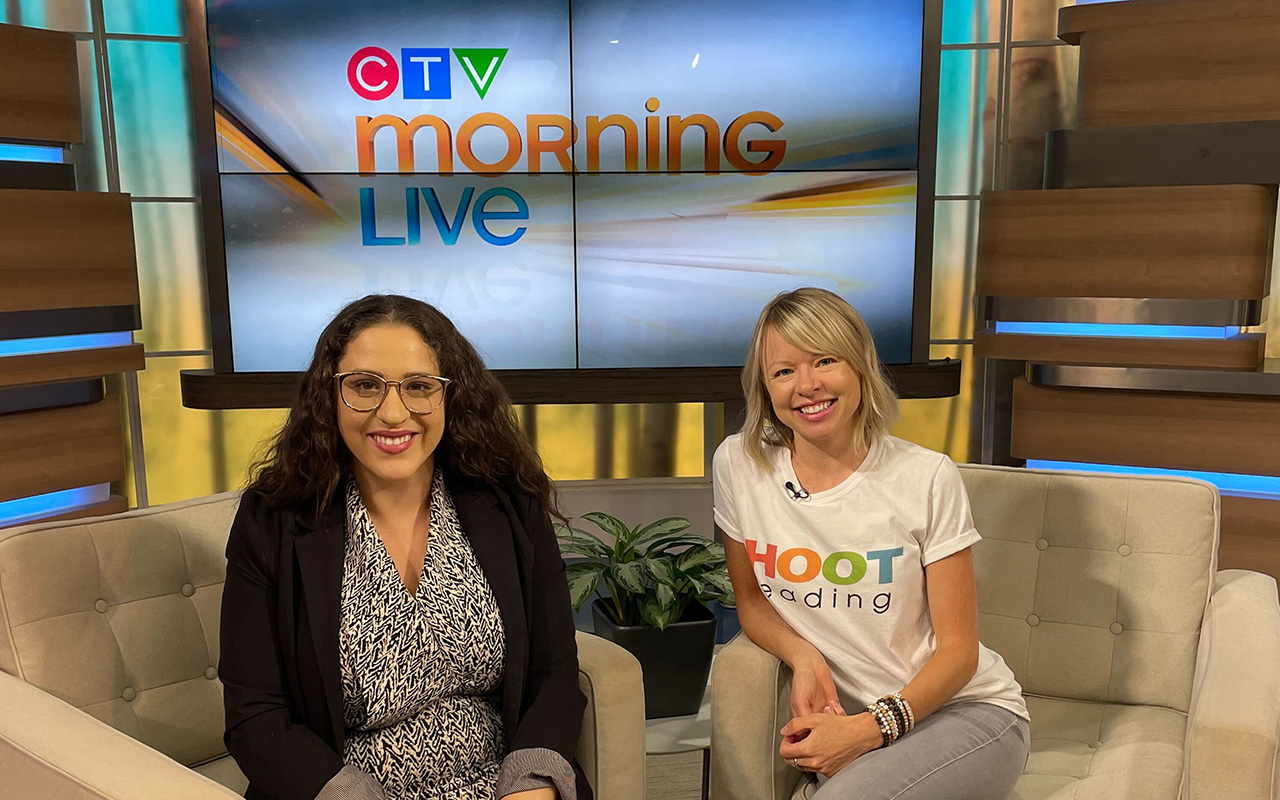 Hoot Reading recently guested on CTV Winnipeg's Morning Live to share tips for families getting ready for back to school. Host Ainsley McPhail chatted with Hoot Reading Teacher, Ms. Lindsay, to help viewers learn more about why reading is so important for young learners and how families can help get their little ones ready for the new school year.
Ms. Lindsay explains children have been known to fall behind on reading skills during the summer months while they're out of school. The Summer Slide, as educators call it, should be resolved to get kids back on track especially in the critical early years of learning. One way to do this is to integrate reading into everyday activities.
To help kids reclaim their literacy skills, Ms. Lindsay shares how parents can make a bonding experience out of reading. Selecting books that are interesting and that are at the right levels will also make reading more fun. More importantly, families should establish a regular reading routine at home that will ease a child's transition back to school.
In addition to building reading into daily routines, parents can get learning support from tutoring services too. This can create a bigger impact on learning recovery and make readers more confident as they face the new school year.
Check out the Hoot Reading Blog for helpful learning resources and additional back to school tips.