Move the Dial – An Interview with Hoot Reading CEO Carly Shuler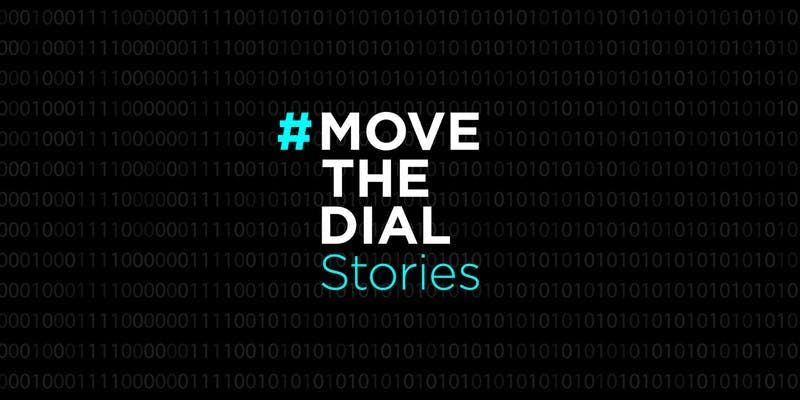 This blog article was published on Oct. 18, 2018 by Move the Dial and guest writer Jori Lichtman
CARLY SHULER FROM HOOT READING IS NOT KIDDING AROUND: TECHNOLOGY AND READING CAN BE A SUCCESSFUL COMBINATION
Kids who love to read, love to learn. With Hoot Reading, young students learning to read can engage in guided reading (reading aloud with real- time feedback) with certified teachers – all from the comfort of home. Kids use a device they already know and love, the iPad. And teachers do what they love to do, while engaging with new technologies.
We connected with Carly Shuler, Hoot Reading Co-Founder and CEO, to learn about the Hoot Reading journey – and for some education and insights on technology and the next generation.
1. Tell us how Hoot Reading came to be.
The concept behind Hoot Reading has been in the making for a long time. While working at Sesame Workshop, the non-profit educational organization behind Sesame Street, I was staffed on a research project that aimed to help military families connect when a parent is deployed. At time, Skype was the tech to use but it wasn't ideal for young kids. We mocked up various prototypes, with one focused on reading books to kids over video chat. This initiative made a splash in the research literature, showing that adding reading to a video call with a child made calls go from 3 min to 20 minutes.
Fast forward a couple of years…I co-founded a company called Kindoma with Tico Ballagas, an old colleague from that Sesame project. The Kindoma Storytime App allowed a parent and child to see and hear each other over video chat, share the same book synchronously on both sides, and see where each other were pointing on the screen which allowed for a back and forth interaction called dialogic reading. We were very proud of Kindoma – it helped so many people. But the kids App space is very challenging, and we realized that we couldn't build a viable business with this model.
Fast forward again… we took our experiences and challenges at Kindoma and Sesame Workshop, as well as our technology, and piloted the Hoot Reading concept with teachers and kids. It was built upon the fact that Kindergarten to Grade 4 is a critical time for kids to master the skill of reading – yet a surprising 60% of kids read below grade level by grade 4! We also know from research that kids should practice guided reading out loud for 15 – 20 minutes at least 5 times per week – but this rarely happens.
The results of the pilot were better than any study I had seen, but at the time I didn't have a cofounder. Hoot Reading is significantly more operational than Kindoma, and I needed someone with strong operations skills to join me. The timing was right and Maya Kotecha joined me as my cofounder and COO. Her skills are a perfect complement to mine, and she also had a strong personal connection to literacy. I knew we had landed on a concept that filled a need and was also viable from a business perspective, and we had the right team. We officially launched in February 2018 and the journey has been amazing.
Since launching, I now truly understand what everyone means by the coveted "product-market fit." We have grown monthly recurring revenue an average of over 60% monthly. Our margins are healthy and users seem to have a much stronger price tolerance for tutoring than "Apps." But the best part for me has been our retention. When we started the business our hypothesis was that users would stay for an average of about three months, or the equivalent of a school term. At this point, our retention is over 8 months and 84% of our all-time users are still with us. I make an effort to talk to our users personally about once a month, and although everyone is using Hoot for a different reason – catching up, keeping up, or exceling – I notice a common theme, highlighted in this quote from a parent:
"My daughter was not interested in reading with me over the summer. I was annoyed at the thought of paying for her to read with someone else but felt it was important that reading not be a fight, so I signed up with Hoot. Needless to say it's totally worth the money, she absolutely loves it! We started with 2 sessions a week & I added another! It's a great program!"
The kids love Hoot, so the parents love Hoot. The business is working. Now we are focused on the next phase – growth.
2. What is so unique about Hoot Reading?
First of all, we were blown away by the results of the pilot and how engaging and exciting it was for the kids, especially knowing that reading is a challenge in many households. Seeing kids motivated to read – especially kids who otherwise might struggle with it or fight it – is incredibly rewarding. Our process of matching teachers (we have a pool of 20+ carefully-selected teachers right now…and growing!) and kids is clearly a strategy that's working.
Hoot Reading is also significantly more accessible than traditional in-person tutoring. For $96 per month, kids engage in two 20-minute teaching sessions per week. This makes it more economical for parents and more in line with how kids should learn to read – frequently and in smaller chunks of time.
"Snack Size," on-demand, online tutoring is very hot right now in edTech, but many companies are targeting older kids and math. From what I've seen, there is nothing targeting younger kids and nothing for reading. We are confident that literacy is the right place for us
3. You completed your Master of Education and Technology in Education at Harvard. It seems Hoot Reading fits perfectly within this niche. Was this your plan all along?
Entrepreneurship definitely wasn't my plan. I actually dreamt of working at Sesame Workshop (which became a reality as I mentioned). I started in the kids space at SpinMaster, which solidified my interest in kids' products, but also provided insight into being an entrepreneur, which I do think inspired me. But to be honest, the entrepreneurial path was something I fell into. I found myself searching for a new opportunity while working remotely – the head office for Sesame Workshop is in New York and I had moved back to Winnipeg when we started a family. I wanted to do something I was still passionate about, but not surprisingly, there aren't as many options here in Winnipeg. I bumped into Tico at a conference and he was looking for a partner – and Kindoma was born. And now I'm here, building Hoot Reading and raising money (we've raised $500,000 from angel investors!) Being an entrepreneur is challenging many days, but now I can't imagine doing anything else.
4. What has been your biggest surprise as a woman in the tech space?
I'm actually surprised at how accepting the tech space has been for women. Maybe I'm unique and lucky, being in edTech specifically. Perhaps there are more women at high levels in this area. I thought there wouldn't be as many females once I moved from media to tech, but that hasn't been my experience. I have found people to be very supportive and I feel connected to a real community I can lean on for support and guidance.
The people you surround yourself with is what matters the most. My co-founder, Maya, an amazing female leader, is a great complement to me. My strengths revolve around my passion for education, research, kids and technology. Maya is incredible at operations and also has seen a company grow from a start-up to a global conglomerate. Maya was one of the first employees of Canadian success story 24-7 Intouch. Over 14 years, she helped drive growth from a single Canadian contact center to over a dozen global centers with 10,000+ employees. She held various leadership positions within marketing, sales, operations and corporate strategy, and is already doing an amazing job leading the charge as our COO.
I feel very fortunate to be surrounded by so many supportive women (and men!) throughout this exciting journey.
5. Tell us about a mistake you've learned the most from.
As a first-time entrepreneur, I made a lot of mistakes at Kindoma, but the biggest stand-out was iterating on product rather than business model. We hoped that if we built something awesome people would use it and then a larger company would buy us. There are certainly a few examples of this, but for 99% of companies you need a solid business model, which is extremely challenging in the kids App space. We tried building a lot of different things, hoping that iterating on our product would result in success; but adding different features wasn't going to solve anything. We didn't "fail fast." But I have no regrets because Kindoma helped a lot of people, we built amazing tech, and it led me to where I am today.
6. What advice do you have for parents who may be struggling with the amount of technology available to children today.
Reading and technology are not mutually exclusive! I can't tell you how many times I hear "my child doesn't want to read because she just wants to spend time with screens." But you can read on screens these days. Developing a love of reading is really about two things – learning the skill of reading and finding a passion for reading. If Apps and e-books can help with that, great!
There are so many wonderful things we can do with technology. If we can embrace it, we'll create a much healthier relationship with technology for our kids. Parents often ask me: how much time should I allow my child to be on a device for? I tell them that the iPad is the tool and it's what you're doing on it that's much more important than the time with the device itself.
8. What do your kids think about what you do?
My kids love Hoot! My son, in grade one, really enjoys his sessions. I'm very grateful that we have Hoot for him, as he is the youngest in his grade and its extremely important that he does his daily guided reading so that he doesn't fall behind. My daughter, in grade 3, helps us interview teachers – she is experiencing early entrepreneurship. She would tell you that she "works for Hoot Reading." It's been a great ride for all and I look forward to keeping the momentum going strong…with the help of my favourite little people.
Thank you to Move the Dial for sharing our story!