Meet Our Teachers: Ms. Tracey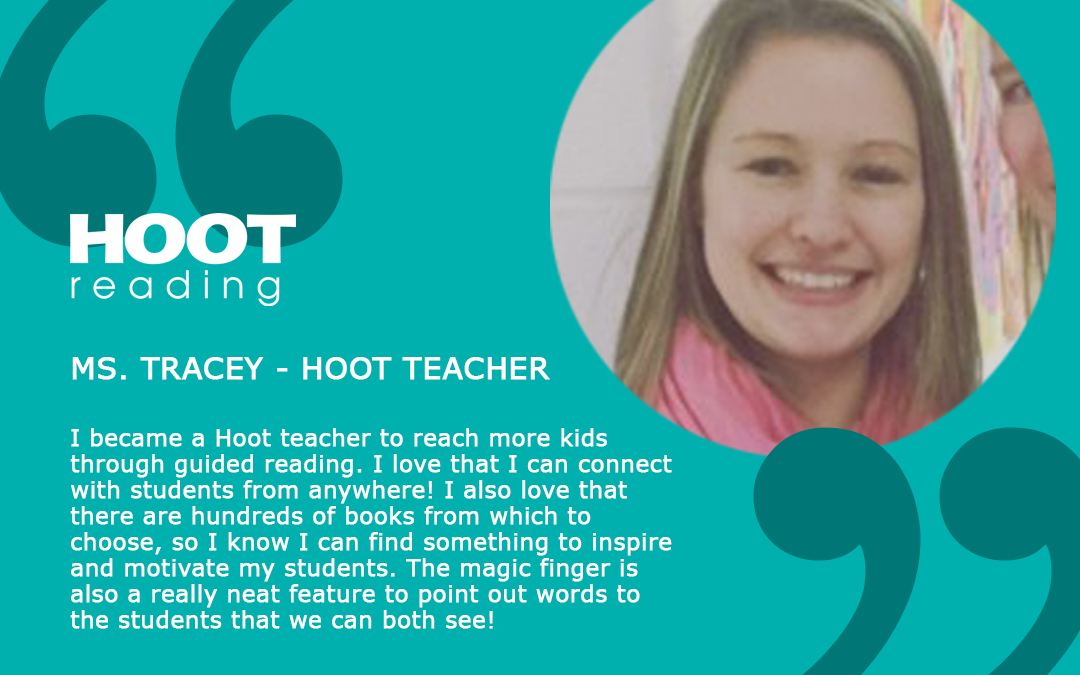 When did you know you wanted to be a teacher?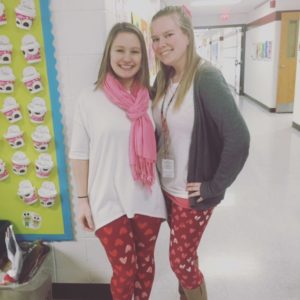 I knew I wanted to be a teacher around the 5th grade. I had always loved school and reading. I remember always taking my extra workbooks home at the end of the school year and playing school with my little brother. I thought about teaching several things. At one point, I thought I wanted to teach Spanish. But, I eventually settled on elementary education and then went on to get my Reading Specialist Degree. Reading is my favorite subject to teach, and I feel very lucky that I can do what I love daily!
What's your favourite thing about guided reading?
There are so many things I love about guided reading. I love showing kids authentic texts in different genres. I love finding books I know will pique my students' interests. I love doing word work activities to help strengthen spelling, phonics, grammar, and fluency- all while using a text on the students' interest and ability level.
Why did you become a Hoot Teacher?

I became a Hoot Teacher to reach more kids through guided reading. I love teaching guided reading, and it really doesn't seem like a job when I'm doing it! So, being able to tutor students in the evenings sounded like a fun and interesting way to continue my daytime passion!
What do you love about the Hoot program?

I love that I can connect with students from anywhere! I live in the United States, so learning about my students who are mostly in Canada is really interesting! It's neat to hear them talk about the similarities and differences in our cultures and school days! I also love that there are hundreds of books from which to choose, so I know I can find something to inspire and motivate my students. The magic finger is also a really neat feature to point out words to the students that we can both see!
What do you love doing in your spare time?

I have a husband and three kids (a son who is four and twin girls who are three). We love doing things together as a family. We enjoy going to zoos, museums, amusement parks, shows, and community events. I also enjoy scrapbooking and doing other craft activities. I am currently learning how to crochet. And of course, I love reading! I love reading books to my kids, listening to my son begin to read early level books, and reading for myself.
What are your five favourite kids books and why?
This was so hard to choose five!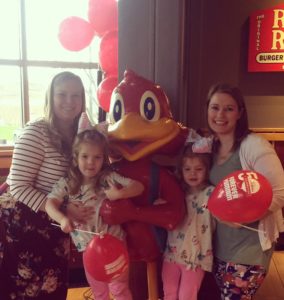 Harry Potter

–

Once I picked these books up, I couldn't put them down! I love the way they are written with the magical elements and suspense.

Harold and the Purple Crayon

–

I loved this book as a child. I was five-years-old when my brother was born, and I wanted to name him after "Howard and the Purple Crayon" (Not simply Howard, but "Howard and the Purple Crayon). I liked the imagination and the way the illustrations turned into different things as the plot went on.

The Napping House

–

I loved the pattern in this book. I thought it was very funny how each animal woke up the next animal.

Ten Items or Less

–

This was a book that my grandparents had at their house. It is about children grocery shopping with their mom and they buy 10 different items. I love this book because when I think about it, it reminds me of cozy evenings at my grandparent's house, snuggled in their laps, listening to them read it to me. That's what is so wonderful about books – they have the power to evoke memories from childhood.

Junie B. Jones

–

I liked all of the books in the series. They were some of the first chapter books that I was able to read on my own. I loved her language. I feel that the author really captured the way children think and act. They were also very funny!