Meet Our Teachers: Ms. Jenna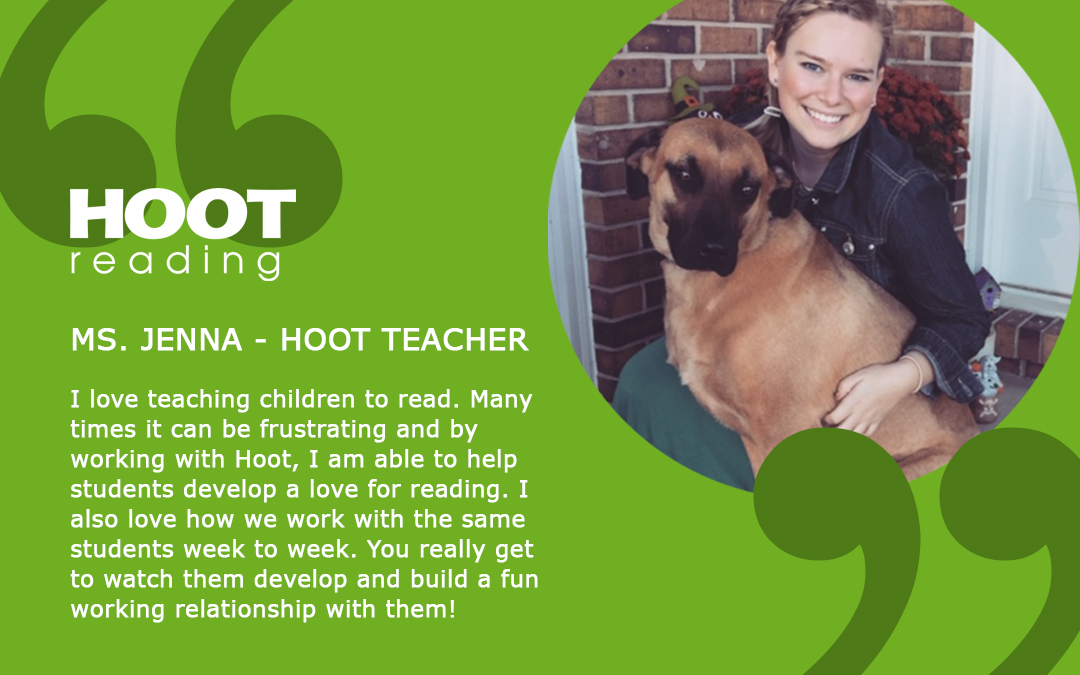 Ms. Jenna currently teaches 6th and 7th grade Special Education, but has experience teaching elementary and high school. She recently completed her Master's in Reading and is looking forward to getting married this year! Her favourite animals are dogs, and she personally has one dog named Chloe. In her spare time she loves to craft and spend time with her family.
When did you know you wanted to be a teacher?

I wanted to be a teacher from a young age. My mom was a teacher, and many other family members were teachers. I wanted to help others, and this seemed like the perfect job.
What's your favourite thing about guided reading?

I love how guided reading allows you to focus on certain skills. Guided reading also allows you to build on the strengths of students, as well as their confidence. The best part of guided reading is when you are able to tell a student they moved up a level, and watch them gain that confidence.
Why did you become a Hoot teacher?

I love teaching children to read. Many times it can be frustrating and by working with Hoot, I am able to help students develop a love for reading. I also love how we work with the same students week to week. You really get to watch them develop and build a fun working relationship with them!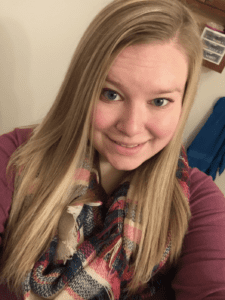 What do you love about the Hoot program?

I love how you can interact with the reader. Many times children get shy or nervous when they are reading to someone right next to them. With the app, they still get live feedback and help, but we are just on a video. I also love how they have a library of books that range in level, skills, and topics.
What do you love doing in your spare time?

In my spare time I love to craft and spend time with my family. I am currently planning a wedding which takes up most of my time. When I am not teaching Hoot, I am a middle school teacher. I love spending my time supporting my students at sporting events or performances.
What are your five favourite kids books and why?
Rainbow Fish – I love the lesson it teaches younger readers. As a kid, I loved looking at the coloured pictures and the sparkly fin at the end.

Oh The Places You'll go – I love Doctor Seuss books! This one also has a great meaning behind it!

The Polar Bear Express – We read this every Christmas and it has come to be my favourite book. I plan on reading this to my family one day to keep the tradition alive.

Love You Forever – My mom and grandma used to read this to me when I was younger. I love the meaning behind it.

The Magic Tree House – I loved this series when I was learning to read. I had a hard time paying attention to books when I was younger. I loved getting lost in the adventures of the main characters.