Meet Our Teachers: Ms. Elizabeth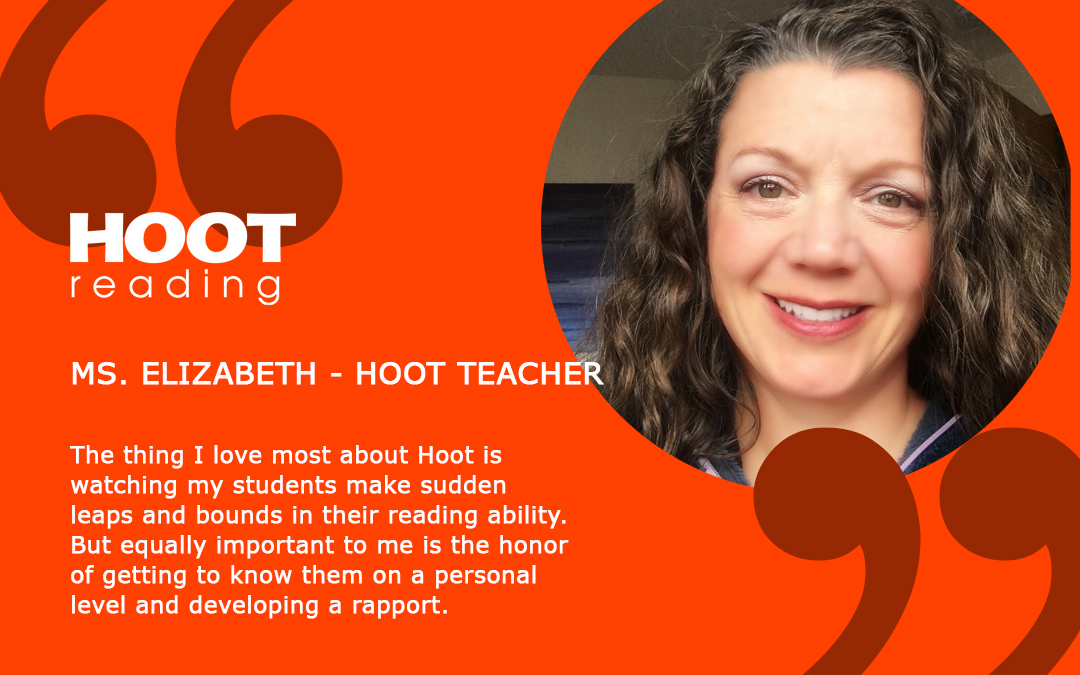 Ms. Elizabeth is a former elementary school teacher who loves to make learning and fun collide. She earned her Bachelor of Education from the University of Montana (Go Griz!) and her Master of Education from Harvard Graduate School of Education. She taught Gr. 3 and 5, and when she left the classroom, she worked in educational software and online teacher professional development. Elizabeth spends her free time exploring art museums, riding bikes with her family, camping, writing stories, and traveling to new places.
When did you know you wanted to be a teacher?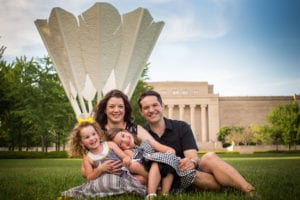 As a child I had always imagined that I would be either one (or all three) of the following: actress, astronaut, or veterinarian. My father was an elementary school teacher and that meant that dinner conversations always offered a "behind the scenes" look into the teaching profession, but it didn't seem as exciting as being on screen, circling the moon, or taking care of sick animals. Later, as a high school student I took a questionnaire to help identify what careers might suit my personality, and teaching was at the top of the list. Armed with my Dad's positive experience and the confidence that I could also be successful, I went with it and enrolled at the University of Montana as an Elementary Education major.
What's your favourite thing about guided reading?
I find guided reading interesting and informative because it provides a close-up view of several areas children are wrestling with at a particular time in their cognitive development. I appreciate the front row opportunity to watch them grow over time in those very specific ways.
Why did you become a Hoot Teacher?
I saw that a former classmate at Harvard Graduate School of Education had developed Hoot and was looking for teachers to join her in this really interesting work online. This appealed to me because I had been focused on working at home with my kids for several years. The flexibility Hoot offered, plus the excitement of working online with students, really appealed to me.
What do you love about the Hoot program?
The thing I love most about Hoot is watching my students make sudden leaps and bounds in their reading ability. But equally important to me is the honor of getting to know them on a personal level and developing a rapport.
What do you love doing in your spare time?
In my spare time I love to read books for myself, but I also love reading aloud to my girls. I also love preparing food and hosting parties for friends, traveling to new places, and creating my own stories.
What are your five favourite kids books and why?
Well, the Harry Potter series will always be at the top of my list, which is more than five! When the books first came out in the US I remember seeing a third grade student who was spending her lunch recess quietly reading a very large book. She sat cross legged on the sidewalk, leaning against the wall of the school and nothing could tear her eyes off the pages. A ball bounced nearby, almost hitting her, and she didn't flinch. I asked what she was reading and she showed me the cover. I was fascinated that she would choose a book over play and decided to read it myself. I was hooked! That same year, I was fortunate enough that J.K. Rowling was coming through town to do a book signing. I've been the proud owner of a signed copy of Harry Potter and the Sorcerer's Stone since 2001 (but I'm not telling you where I keep it!).
As a child, my favorite book was A Walk in Wolf Wood, by Mary Stewart. It is a magical tale of two modern day children who enter an enchanted medieval time to help a werewolf. I reread the book as a college student for my children's literature class and loved it all over again!
Other favorites include Dear Girl, Aaron Becker's wordless trilogies (Journey, Quest, Return), and I have a special place in my heart for Captain Underpants by Dav Pilkey because I have seen all of Pilkey's books elevate the desire for reading in struggling readers. I appreciate that even something wildly irreverent can make such magic happen.