Meet Our Teachers: Ms. Eileen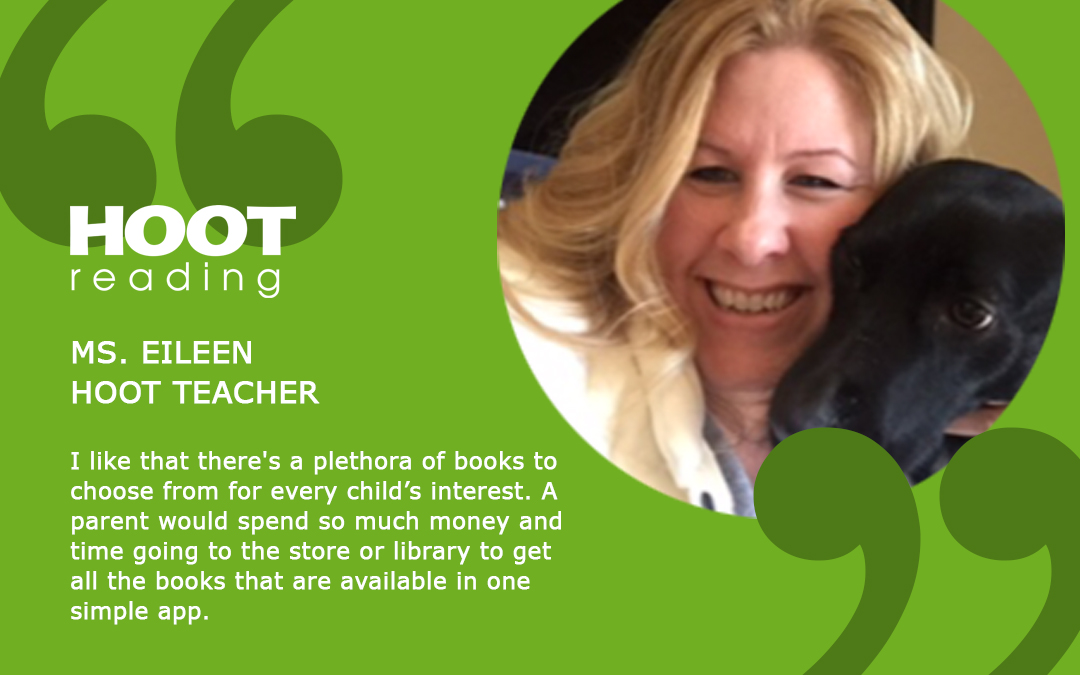 When did you know you wanted to be a teacher?
I knew I wanted to be a teacher at a very young age – the first time I taught a younger friend to tie her shoes. That was so rewarding as a young kid to help someone learn. I embraced my love for teaching others.
What's your favourite thing about guided reading?
I truly enjoy listening to children read aloud and discussing the content of the book. I enjoy asking the child their favourite parts and pictures in the books as well. To hear a child making progress reading and strengthening fluency is music to my ears.
Why did you become a Hoot Teacher?
I have a love for teaching and reading. Reading allows us all to experience and learn things. I hope I am able to encourage children to LOVE reading.
What do you love about the Hoot program?
I like that there's a plethora of books to choose from for every child's interest. A parent would spend so much money and time going to the store or library to get all the books that are available in one simple app. When children advance in reading and are able to choose a book that is of interest to them, they will want to continue reading. Hoot allows for individual reading at the child's level.
What do you love doing in your spare time?
I do enjoy reading magazines and mystery or suspense books. I enjoy live music venues along with movies that are action packed or funny. I enjoy watching a good baseball game when Chicago has good weather.