How to Avoid Summer Learning Loss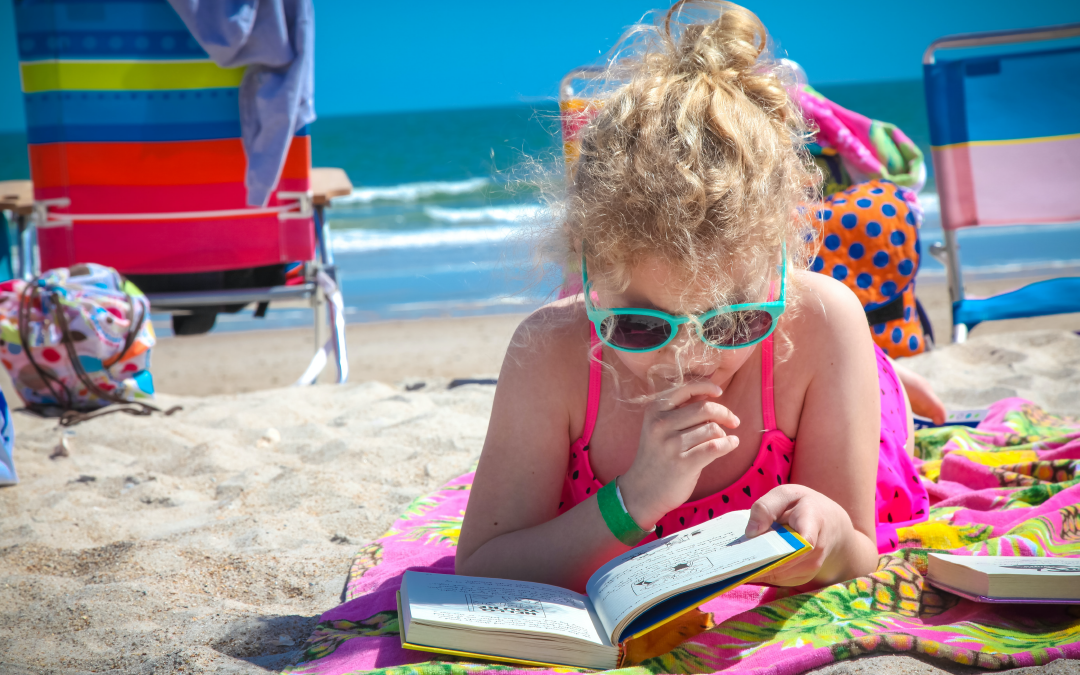 Kindergarten is in many ways, a "rite of passage" in North America. The number of social media posts about crying parents, smiling teachers, and our nervous kids, seem to increase annually. This year, 2020, may be no different. Depending on what your school district does, there may still be many crying parents, nervous kids, and just a few smiling teachers. (Let's face it, distance teaching during coronavirus was NOT easy for teachers either!) We are all wondering what will actually transpire when the 2020-21 school year rolls around.
Will your Kindergartener get the teacher's attention they need if school is operating at a distance? As a parent, will you be able to devote the time and energy to distance learning? Will your child miss out on a formative student-teacher relationship or on meeting new children and having positive developmental relationships? There are many questions swirling around the minds of parents of K-12 children, heading into this upcoming school year.
While many universities and colleges have already committed to providing only a distance-learning experience, the same does not hold true for K-12 education. This should not surprise us. The Kindergarten through fifth grade experience is uniquely designed to be more hands-on, physically accommodating, and appropriate for the ebb and flow of cognitive development. The middle and high school years are far more structured and model a transition to self-reliance. It's also the time when adolescent social development is spinning like an all-consuming tornado, which was the number one frustration of my friends who have teens.
And yet, when the crisis came knocking, most Kindergarten through fifth grade students were provided with a very "adult" method of learning at a distance. The middle school and high school students simply received another opportunity to develop into more mature versions of themselves. My own elementary aged children began to look like mini-adults at the kitchen table, hunched over laptops. I watched knowing this wasn't remotely close to what they would have done in the classroom.
So, yes, while most distance learning is designed for adults and could be modified for middle and high school students, we all agree that none of it was easy. We've all seen (or been in) the social media videos of ranting parents, the distance learning memes, or the "I'm trying!" messages from teachers.
Recover Learning Loss
What does this have to do with Hoot Reading? Well, truthfully, I love Hoot lessons because they are the opposite of what so many children experienced as they transitioned to distance learning.
Sometimes, because my lessons are so tailored and relationship-based, I can almost forget that I'm providing a distance learning service. This is the key distinction in my mind and the number one reason I love working for Hoot. My students are children that I get to know, hear about their upcoming trips, time spent at their grandparents' pool, the silly things their sibling has done, or the person I give encouragement to when they've had a rough day.
Because of the Hoot platform and structure, I am able to devote concentrated attention to each of my students for their 20-minute block. For twenty minutes, nobody is more important to me than the reader talking to me over my iPad.
I also appreciate that both teacher and student aren't simply "staring at a screen" during the lesson. We're sharing learning material with another human, in a learning experience. In this highly individualized setting, I see again and again, children who grow as learners, readers, and now mathematicians! I celebrate when a tooth is lost, I've given affirmation to those who are worn out, and on one of the hardest lessons I've ever begun, I was there to comfort a child after a pet died unexpectedly.
So, whatever your child's upcoming school year looks like, our Hoot Teachers are here to fill in the gaps! If you're worried that your Kindergartener won't be ready for that first day and you want some reinforcement, we are here to help. Maybe you're nervous that your child's distance learning during school closures was too challenging and won't "stick" over the summer. There's also the very real concern of the summer slide – a common issue where most kids kids lose over 2 months of their hard-earned reading skills over the summer. No matter what your concern might be, we are engaged, committed to your child's growth, and we can't wait until we meet our next student!
We are still accepting students for our Summer Term and have a program option for readers at all levels!

Click here to learn more about our summer program

and to try you first lesson for free!