Hoot Reading Takes Center Stage at Collision 2022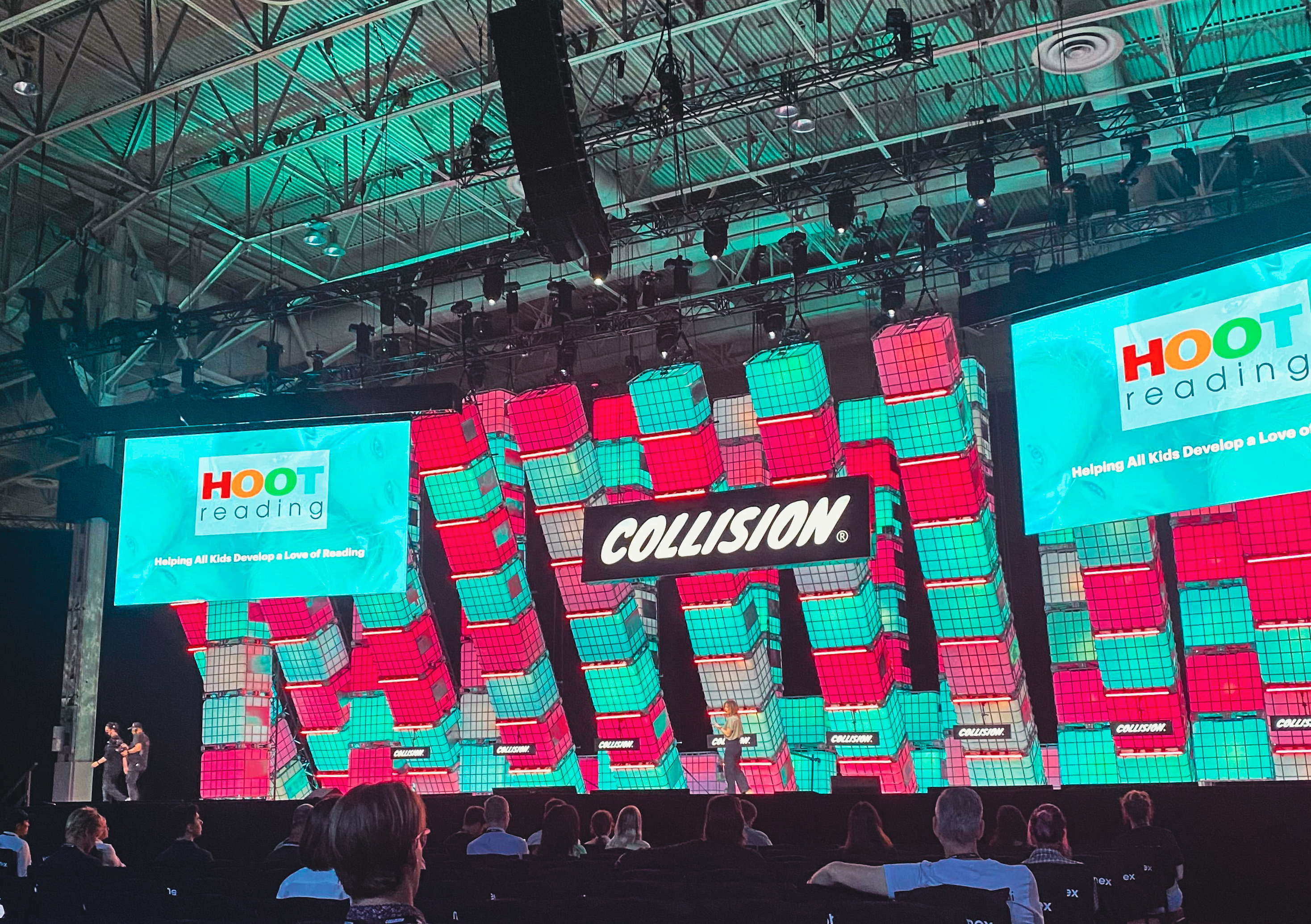 Collision Conference 2022 returns this year with a huge comeback featuring over 1,500 startups from more than 130 countries. One of the biggest events in tech was held at the Enercare Centre, Toronto from June 19 to 22, and Hoot Reading's co-CEO and co-founder Carly Shuler shone the spotlight on a vital cause.
Hoot Reading reinforced its mission and vision of literacy for all – highlighting the value of giving support to emerging readers from all grade levels and all sectors.
Thanks to the Hoot Reading team and its network of over 1,000 teachers, innovation and education has melded together and become a reality. To date, this award-winning EdTech startup has provided thousands of reading lessons to students in homes and schools across North America.
Hoot Reading is also proud to represent and advance Women in Tech. At Collision, the 340 women-led startups showed the highest participation rate since the event's inception. This, however, accounted for only 22% of all startup participants. As a matter of fact, in the North American labour force, just 27% of tech-related roles are held by women.
At Hoot Reading, co-founders and co-CEOs Carly Shuler and Maya Kotecha are disrupting industry norms to ensure that all employees can thrive. The team works hard not only to deliver on its promise of education, but also to maintain a progressive work culture.
Hoot Reading taking center stage has brought to light the causes that matter most to them: literacy for all, women in technology, workplace diversity, and employee well-being. This makes the startup's appearance at Collision more impactful than ever.
More than 35,000 attendees have participated in Collision's events, reaching a staggering 40% increase in visitors compared to the last conference held in 2019. The event aims to bring together venture capitalists, tech leaders, and tech entrepreneurs to continue to boost the rapidly growing realm of startups.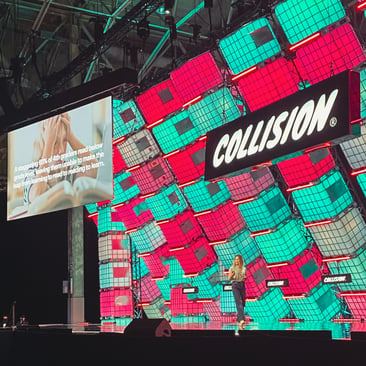 This year's stellar roster of participants included 197 startups from underrepresented sectors and 247 impact startups aligned with the United Nations Sustainable Development Goals.
Carly, Maya, and Hoot Reading are living proof that powerful learning in a digital age has come, and it's here to stay.
Learn more about Collision Conference in this link.