Hoot Reading Raises 3 Million in Seed Financing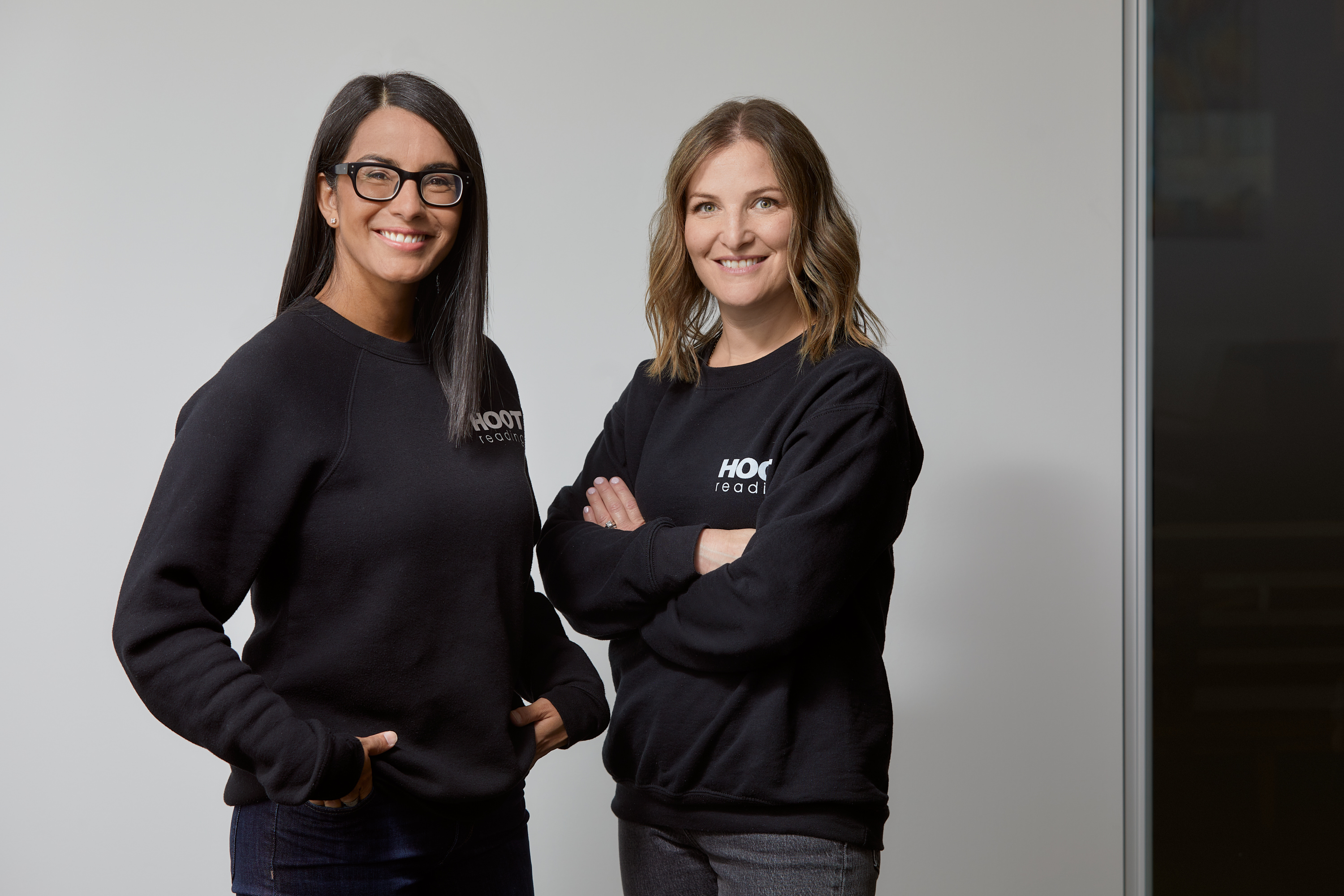 New funding will accelerate the growth of Hoot Reading's online tutoring platform, which advances reading skills in children.
Winnipeg, MB (October 19, 2021) — Hoot Reading, an online tutoring platform focused on reading, today announced that it has closed an oversubscribed $3 million seed funding round led by Spin Master Ventures. Hoot Reading will use the funds to expand its reach in new markets, which includes addressing the needs of underserved children and scaling its new Hoot for Companies (H4C) corporate benefit. The company will also add to its leadership team to support its product evolution, educational efficacy, and continued growth.
Hoot Reading is an online tutoring platform that provides children with live, 1:1 reading lessons. The research-based service connects kids with real classroom teachers to advance their reading skills through a video chat platform that allows for real time on-screen collaboration between the child and teacher. The company has a rapidly growing network of more than 500 teachers that deliver personalized and engaging lessons, featuring a carefully curated library of more than 2,000 high-quality levelled texts.
"Parents are often shocked to learn that more than two thirds of kids are reading below grade level by the fourth grade – and the pandemic significantly exacerbated this issue," said Maya Kotecha, co-founder and co-CEO of Hoot Reading. "Our mission at Hoot Reading is to help as many kids as possible become not only proficient, but excellent readers. With this funding in place, we can expand our team and scale our platform to meet the growing demand for our service."
"Online tutoring is one of the most rapidly growing sectors in education," said Frederic Gunnarson, Spin Master Ventures. "Amid the growing cultural awareness and acceptance of virtual learning, or tutoring more specifically, Hoot Reading has experienced impressive traction and exponential growth. We will benefit from Hoot's deep knowledge of childhood education as we build our digital games edutainment business and are delighted they are one of Spin Master Ventures' first investments."
Hoot Reading has teachers and students throughout North America, and was incubated on a research project at the Nokia Research Lab in partnership with Sesame Workshop (the non-profit educational organization behind Sesame Street) and the Joan Ganz Cooney Center. Since its launch in early 2018, Hoot Reading has delivered more than 100,000 online lessons, and has experienced 10X growth amid the pandemic.
"Spin Master is a really exciting match for us," said Carly Shuler, co-founder and co-CEO of Hoot Reading. "We can tap into their experience in building their incredible portfolio of innovative toys, entertainment franchises and digital games as we diversify and expand our approach to teaching reading online. We will also benefit from their success building global brands that kids and parents love, working toward the ultimate goal of helping more children become avid readers."
The global market for online tutoring services was valued at US$5.6 billion in 2020 and is expected to expand at a compound annual growth rate (CAGR) of 15.6% from 2021 to 2028.
About Hoot Reading
Hoot Reading is an EdTech startup that provides research-based online reading education. The company's human, one-to-one, online tutoring (Hoot) platform and app is used to connect kids with experienced classroom teachers who deliver customized lessons that advance reading skills. Incubated on a research project at the Nokia Research Lab in partnership with Sesame Workshop (the non-profit educational organization behind Sesame Street) and the Joan Ganz Cooney Centre, Hoot Reading's reading programs – Hoot Enrich, Hoot Tutor, and Hoot Junior – ensure that all students of any age and reading level receive the attention and help they deserve. Hoot Reading's mission is to close the gap on the 4th grade reading slump and help all kids develop a lifelong love of learning. Visit www.hootreading.com to learn more.
About Spin Master Ventures
Spin Master, a leading global children's entertainment company, established Spin Master Ventures to accelerate growth within the Company's three creative centres: Toys, Entertainment and Digital Games. Spin Master Ventures invests in visionary entrepreneurs and early-stage companies with cutting-edge concepts and promising ideas that will shape the future of play in the ever-changing children's entertainment space.
Media Contact
Jodi Echakowitz
Boulevard Public Relations (for Hoot Reading)
416-271-7250
jodi@boulevardpr.com