Screen-Time: We Give a Hoot – App Spotlight on Sago Mini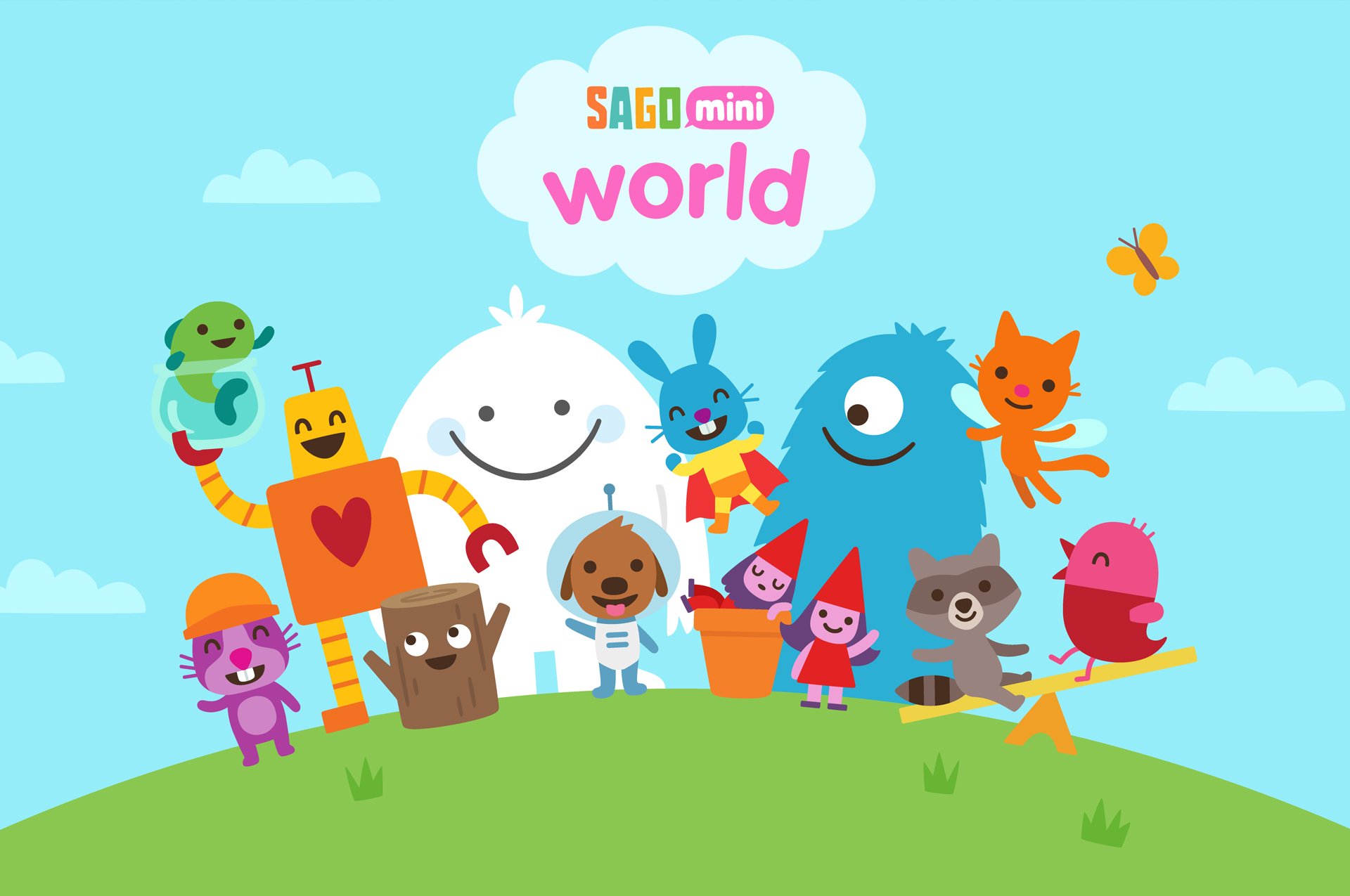 A few weeks ago, we introduced a new series called Screen-Time: We Give a Hoot. This series will highlight apps for children that are high-quality, safe, and fun. Each month, we will highlight a new developer, and learn about their apps, why they made them, and a bit about their companies and them as a person.
We're excited to introduce to you the first app in our series – Sago Mini World! We hope you enjoy getting to know more about Sago Mini and CEO, Jason Krogh.
Tell us a bit about you – your name, location, background, how you came to be in the app space and where you are today. Anything you want to share with us here … all about you!
My name is Jason Krogh. I'm the Founder and CEO of Sago Mini, ​a company dedicated to creating thoughtfully-designed apps and toys for kids five and under​. I started out as a software developer with an interest in interaction design. After graduating, I started a small agency creating interactive media for clients such as the Vancouver Aquarium, ​National Geographic Kids, Sprout, Disney Jr., Vancouver Olympics and the Toronto Public Library.​ We were always interested in creating content for preschool children but it wasn't until the release of the iPhone with it's touch interface that this became possible. We published our first kids app in 2009​ and haven't looked back since.
Tell us a bit about Sago Mini. What do you do? What's the "why" behind doing what you do?
Sago Mini was born six years ago as a sister studio to Toca Boca. ​We started as a small team of around eight people and are now pushing fifty! Today, over three million kids worldwide play with our apps each month. We believe in play for its own sake, to encourage storytelling and develop kids' imaginations. ​We make sure that our apps have something that empowers kids to direct their own play, and gives them something to talk about with their parents.
What do you think is the key to having a successful app?
There are so many factors that go into making a successful kids app. ​Bringing joy to kids is our guiding principle, but it's also really crucial to have great, kid-friendly, interactive design. Through weekly playtesting of our apps and toys, we get a unique close-up look at what kids respond well to (and what they don't!). ​Their unique perspective informs our design, feeds our imagination and helps us refine the interaction design. ​This forms the bedrock for our design process – we've always believed in putting what kids want first. We like to joke internally that they're our bosses, but it's partially true – if a component of an app doesn't elicit belly laughs from our testers, it may not make the cut.
Tell us a bit about your app. What is it called? Who is it for? And w hat makes your app special or unique?
Sago Mini World is our flagship app. Played by millions of kids worldwide, Sago Mini World is a library of our complete collection of award-winning games, available in ​a single app​. With over 25 games to discover, kids can build houses, sail the seas, decorate monsters, change diapers, travel through space or join characters on all kinds of fun adventures. Designed for kids ages 2-5, the games can be played without WIFI and with no third-party advertising or in-app purchases for members. I'm super pleased to announce that our latest feature allows one Sago Mini World account to be played across multiple devices, with unlimited players! Perfect for sharing.
Where do you see your brand going in the future?
Sago Mini has grown from a local app studio to a global preschool brand that offers engaging, high quality products that both kids and parents love. The Consumer Products team has worked incredibly hard to create a beautiful line of toys that embody the spirit of Sago Mini – open-ended play, thoughtful design and quirky details – to give kids more ways to play with the characters and themes they've discovered through our apps. Compact, portable, and creative, our growing collection of toys have been a hit with design-savvy parents who value learning through play. Our growing team allows us to explore even more new app and toy concepts, outside-the-box ideas and cutting-edge technologies – like our new AR-enabled Magic Camera that allows kids to explore the real world alongside their Sago Mini friends.
We're all about books so we've gotta ask – what are your top three favourite books?
I have so many favourite books for kids, but if I had to pick three I would say The Gruffalo, The Book With No Pictures and Pippi Longstocking.
A big thank you to Jason and everyone at Sago Mini for taking part in our series! You can learn more about Sago Mini by

visiting their website

.
Stay tuned next month for our next App Spotlight!