80% of Classroom Learning is Visual: Addressing the Long-Term Learning Impacts for Children with Vision Problems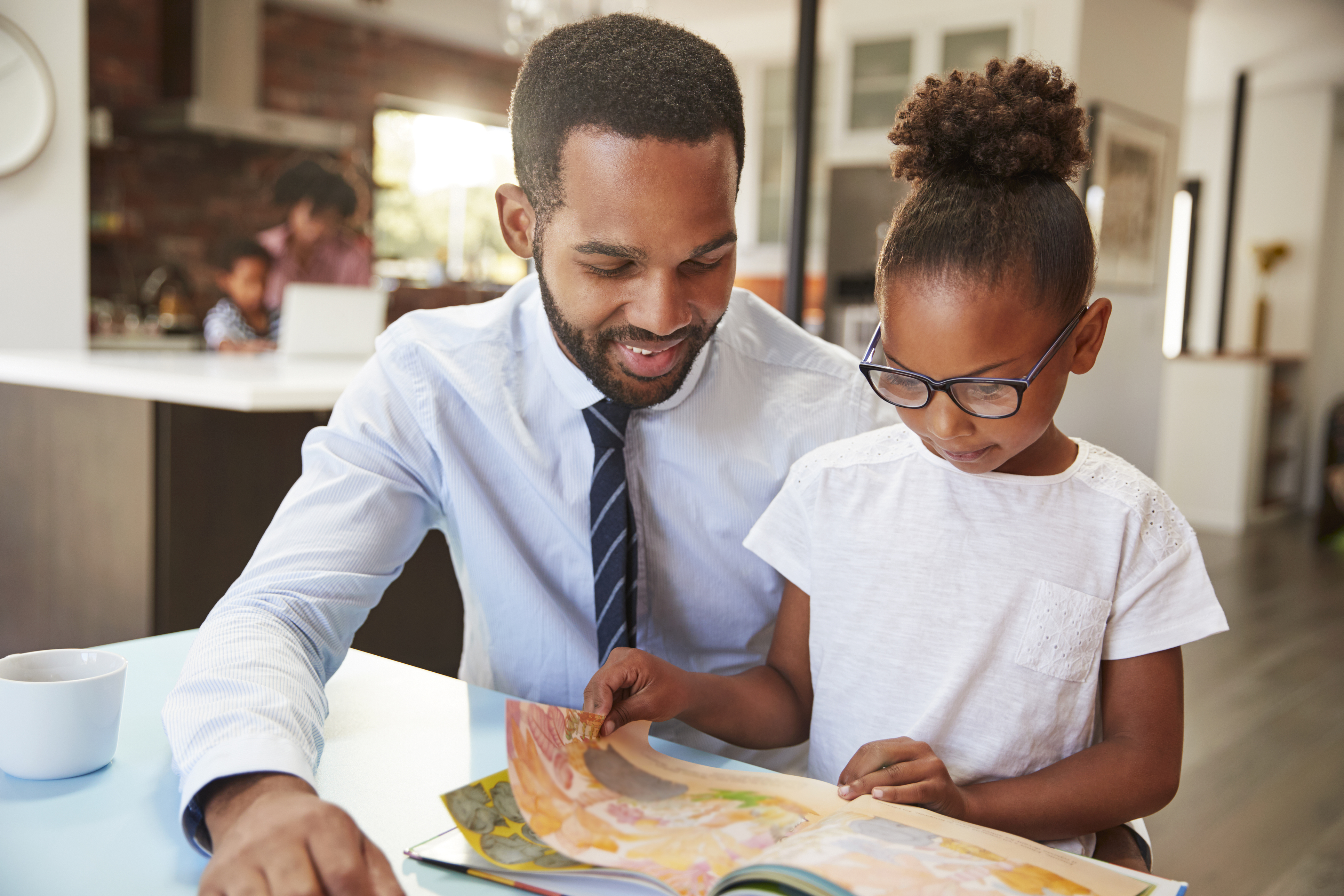 Can lipstick support learning?
I was getting ready for a Hoot teaching lesson when my younger daughter asked why I had put on lipstick. It's not part of my day-to-day look so she was surprised to see me wearing it. She also *loves* anything to do with make-up and wanted some herself!
I'm never one to pass up a teaching moment, so I explained that when I'm teaching reading, especially to students who are just learning, I spend almost as much time watching the movements of their mouth as I do looking at the text of our shared book.
She gave me a quizzical look, and rightly so because the reason isn't obvious. I'm observing how, or if the child is forming a letter, whether it's correct, and if they are holding back a sound. All of these actions give me information I need to support them as they try solving an unfamiliar word. When my students look at me, I want them to see how my mouth is moving. Hence, the lipstick. Most of us take it for granted, but a striking amount of learning is visual and we rely on even the smallest cues to gather information.
To that very point, UCLA doctors found that a whopping 80% of classroom learning is visual.1 So, what happens when a student can't get all the visual input from their teacher, printed text, or learning environment? What happens if their vision is impaired and undetected?
Vision problems can result in long-term learning impacts for children
The effects of uncorrected vision problems, specifically Hyperopia, (known as farsightedness in which nearby objects look blurry) affects the child in the moment, and has repercussions down the road. Uncorrected vision is a true concern to those working in the field. Maryann Redford, D.D.S., M.P.H., a program director in Collaborative Clinical Research at the National Eye Institute (NEI) commented that "...an untreated vision problem in preschool, in this case one that makes it harder for children to see things up-close, can create literacy deficits that affect grade school readiness."2
The teachers who worked with the UCLA research team mentioned above, shared three things related to school performance and uncorrected vision problems:
Students had poor focus,
They often gave up, and
They lagged in their participation.
One teacher commented "… they're squinting from behind. Some of the students don't want to get up because they are (self)-conscious. You see they're like looking and are trying to copy from their neighbor because they can't see. So that puts them behind. And they feel they are behind all the time because of the inability to see clearly."3
Vision and literacy, not to mention a child's ability to sustain attention in the classroom, are intertwined.
We can help kids with visual learning
So, what's the good news? Roughly 20% of students have a vision problem that can be identified by screening, and over 80-90% of those defects can be corrected with glasses. Low-income and historically excluded students are disproportionately affected by untreated visual impairments; and, for a host of reasons, experience more obstructions to care and generally have less access to corrective lenses. Together, we can do something about this!
Raising awareness with Prairie Eye Clinic
To support raising awareness, Hoot Reading partnered with Prairie Eye Clinic to celebrate and raise awareness for Children's Vision Month in October. Hoot Reading staff were able to meet with students and parents from Winnipeg, Manitoba.
The event partnership was led by an award-winning Optometrist - Dr. Renée Phipps. Dr. Phipps is an avid volunteer dedicated to improving the health and education of children around the globe. She has participated in eye care services events globally, volunteered with the World Health Organization, and serves on numerous Boards and associations in Winnipeg. She is also the author of Harry the Bear and the Perfect Pair! Hoot Reading is grateful for the opportunity to partner with Dr. Phipps and help raise awareness about the intersection of literacy and visual learning.
As parents, educators, and school administrators, we each have a role to play in ensuring that support for routine eye exams and corrective tools are in place for every child. You can help by raising awareness such as sharing this blog, completing routine checks with your own child, and learning about organizations advancing access to eye care.
Find an Optometrist for your child in

Canada

and the United States
1 Vision to Learn. (2022). UCLA Study: Impact Analysis of Vision to Learn. Retrieved from Vision to Learn: https://visiontolearn.org/impact/ucla-study-impact-analysis-of-vision-to-learn/
2 Balinfy, J. (2016, January 26). Uncorrected Farsightedness Linked to Literacy Deficits in Preschoolers. Retrieved from National Eye Institute: https://www.nei.nih.gov/about/news-and-events/news/uncorrected-farsightedness-linked-literacy-deficits-preschoolers
3 Vision to Learn. (2022). UCLA Study: Impact Analysis of Vision to Learn. Retrieved from Vision to Learn: https://visiontolearn.org/impact/ucla-study-impact-analysis-of-vision-to-learn/
About the Writer: Elizabeth Hawkins Lincoln
Elizabeth has been teaching with Hoot Reading for over five years! As one of the first teachers to join the Hoot Reading teacher network, she brings both expertise and passion to teaching reading.
Elizabeth has a Masters in Technology, Innovation, and Education from Harvard Graduate School of Education and over two decades of experience in the education and nonprofit sector. She has worked for Harvard Graduate School of Education, the University of Notre Dame, and at elementary schools as a grade three and grade five teacher. We are grateful to have her teach reading through the Hoot Reading app.