Join the Hoot Reading community
We have partnered with How To Homeschool to provide free literacy resources and a 20% discount on the first month of membership. To access your discount, please use "HOMESCHOOL20" when signing up.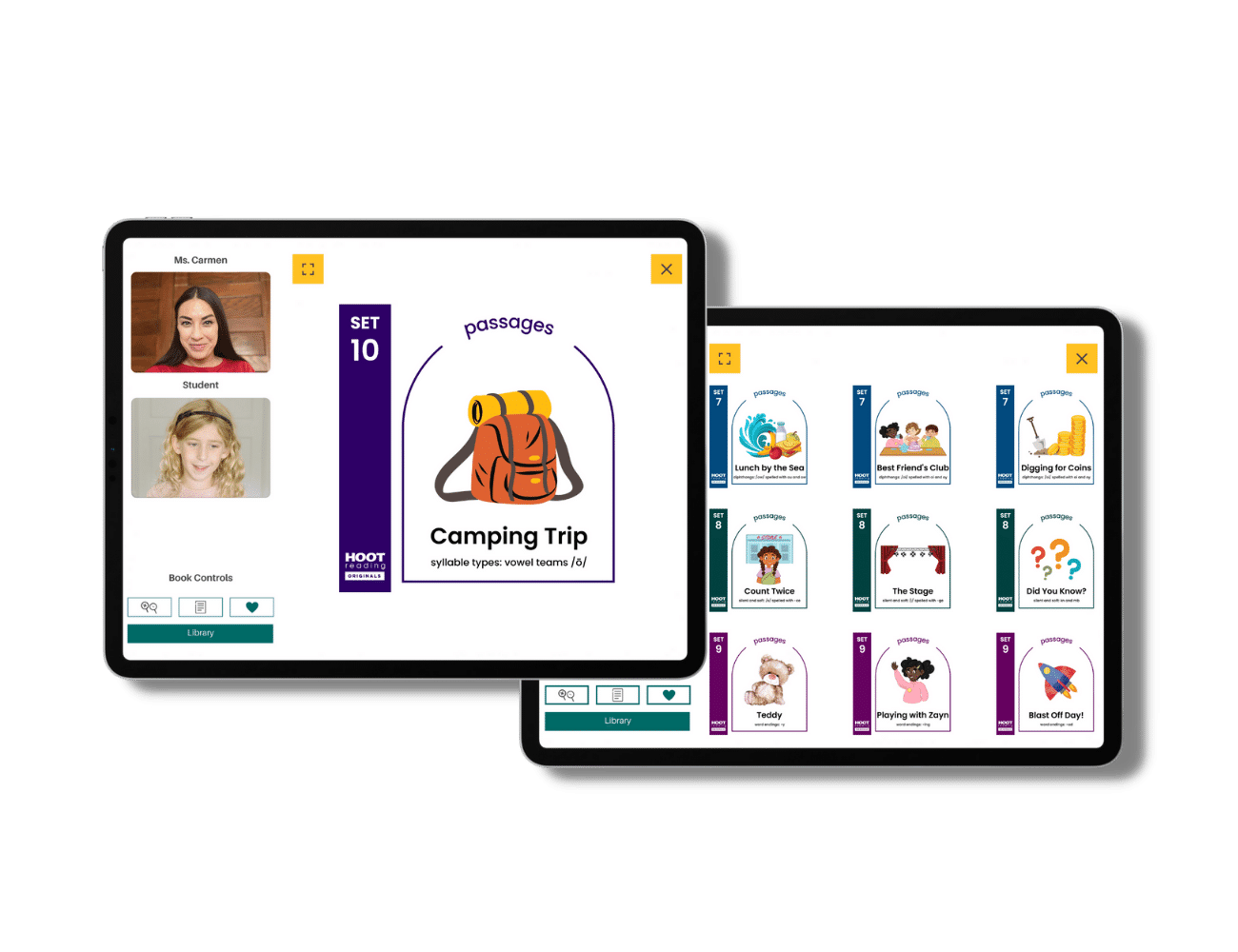 Hoot Reading is happy to provide free evidence-based literacy activities and exclusive discounts. Sign-up to access your free monthly resource or check out a couple of the resources below.
Blending is about sounding out the individual sounds (called phonemes) in a word and then putting those sounds together quickly and smoothly to read them as a word.
Decodables show purposeful, repeated practice with certain types of words to ensure your child can learn the many sound-spelling correspondences required to break down the words they'll find in different content areas, in school and beyond!
Early readers need to be able to identify and manipulate individual sounds, This skill is called phonemic awareness.
Songs can be a fun and engaging way to help your child develop this important reading skill through listening.