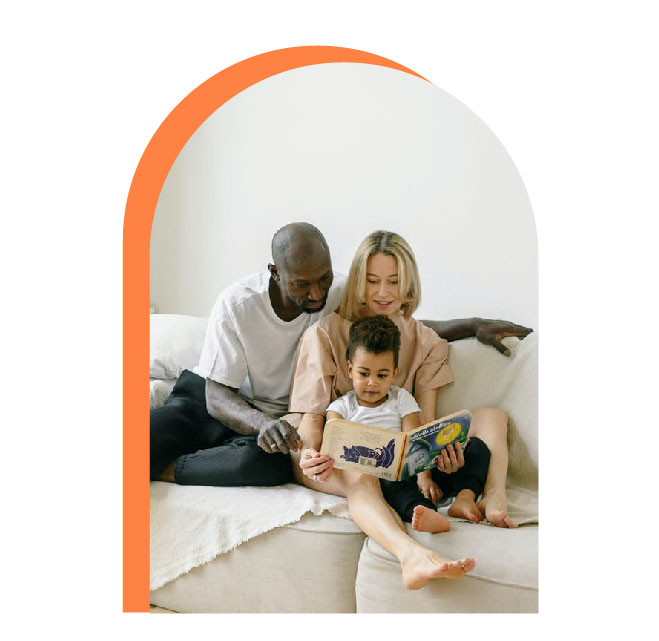 About Hoot For Companies
Hoot For Companies is a research-based benefit for working parents that provides 1:1 online tutoring, with real classroom teachers.
Research confirms that children have fallen up to a year behind due to disruptive learning, leaving parents overwhelmed and desperate for educational resources that support learning recovery. Many parents (especially working mothers) are being forced to reconsider their careers or leave the workforce entirely to deal with the added stress and responsibility. Those that remain must try to navigate remote learning, working from home, and academic learning loss - a nearly impossible challenge.
Hoot For Companies directly supports the working parent population, impacting wellbeing, employee engagement, retention, and loyalty.
How Does it Work?
Recommend us to Your Network

Sign up to become an official member of our program and recommend us to your company, network of innovative employers, HR professionals, or friends in charge of employee benefits.

Book Introductory Meeting

We verify your connection and book an introductory meeting with them.

Choose Your Reward

Choose your reward - either a $200 Amazon gift card or $200 in Hoot Reading credits!
"We adopted our daughter from foster care a couple of years ago when she was eight years old. She has been at least a couple of grade levels behind in reading for the past several years. Just last week she was tested again and tested almost a year ahead of her reading level. This was in part due to the Hoot Reading program and daily work. Thank you for the program and dedication!"
"This program made a huge difference in helping our son catch up in reading. Having patient, capable teachers work with him gave me confidence and let me know I had one less thing "to do" on Hoot days. I love reading and do not relate well to my son's learning differences and it meant a lot that my company was providing a service to help working parents like myself during such a chaotic time."
"My four-and-a-half-year-old son has been out of school since March due to COVID. My older son taught himself to read when he was three, so I have NO experience with how to teach a child to read. I had anticipated just leaving it up to his Kindergarten teacher next year. Last night I read a book with my four-and-a-half-year-old and he was able to read half the words in the book independently. Hoot has been a game-changer for our family."
Join The Hoot For Companies Advocate Program
Do you know a friend responsible for employee benefits that you think would be interested in Hoot For Companies? Or maybe you want to recommend us to YOUR employer?
We'd love to set you up for success by providing you with the proper tools, tips, and information about our program.
If you'd like to receive a tool kit to help you promote the program, schedule a training call, or clarify a few questions, please fill out our brief form. And if you want to start sharing immediately with no further questions, we can do that too! Sign up to become an official Hoot Rewards Advocate and your unique referral code will be e-mailed to you within 48 hours.
Are you an employer looking to schedule a demo and learn more about Hoot For Companies? Click here to get started.
Terms & Conditions
A successful referral is one that we can verify by making contact (through email or phone) and can book an introductory meeting with. We must be able to verify that the referral came from the claimed source - either through a unique referral code or full name. Once verified, your reward will be processed within seven business days. Note that Hoot credits do not have cash value and cannot be refunded.